Prime Minister Gaston Browne on Thursday joined the First Caribbean International Bank at the University of the West Indies Five Islands Campus for the planting of five trees as part of a year-long campaign celebrating 100 years of the bank.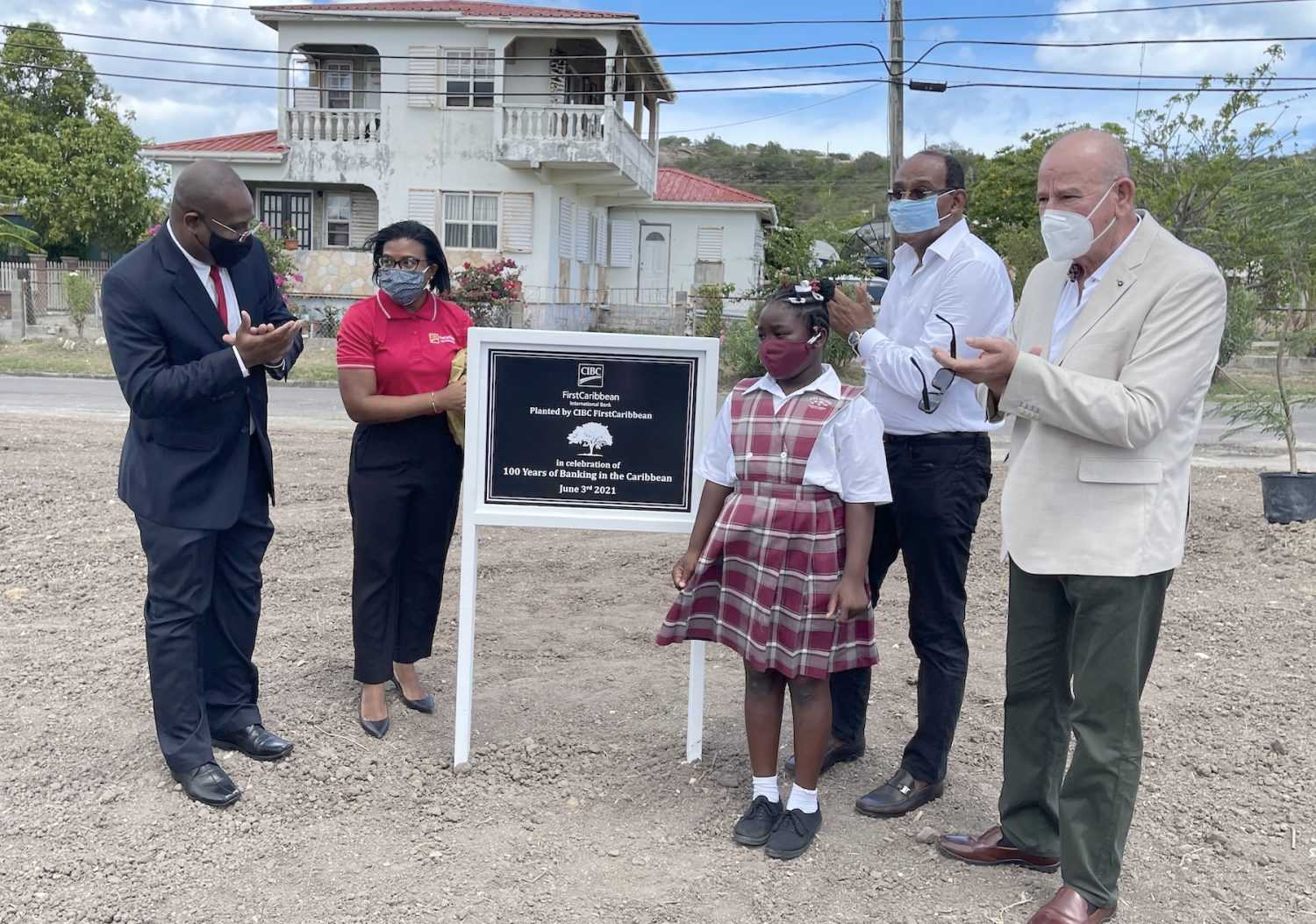 During his remarks, PM Browne outlined the importance of planting trees, stating that it's one of the most inexpensive responses to climate change and at the same time addresses the global warming issue by reducing temperatures, as well as sequestering carbon and inducing more rainfall. 
Prime Minister Browne was joined in the tree planning exercise by Chairman of the Board of UWI Five Islands, Ambassador Aziz Hadeed; Pro Vice Chancellor of UWI Five Islands, Professor Densil Williams; First Caribbean's Director of Sales for the OECS and Country Head for Antigua and Barbuda, Ms. Ladesa James-Williams; a student from the Five Islands Primary School: and President of the Student Guild of UWI Five Islands.
The accompanying pictures show Prime Minister Browne and others involved in the tree planting ceremony at UWI Five Islands on Thursday.