The developers of the Peace, Love and Happiness (PLH) project on Barbuda say they will gladly complete mitigation work on an area of the project upon which the court placed
an injunction last week. The injunction was related to work being done on an area of the golf course now under construction at Palmetto Point.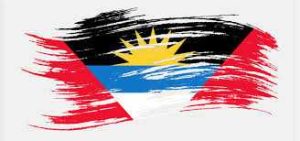 PLH spokesman, Justin Wiltshaw, said the court asked that non-essential work on the project be stopped while the developers complete mitigation work on an area of the golf
course that the Environment Division expressed concerns over. "Work approved by the Development Control Authority (DCA) to repair the damage to the area will continue and this should be completed by the October 13 deadline set by the court," Wiltshaw explained.
PLH and the Barbuda Council have been at odds over the development of the golf course at Palmetto Point. The Barbuda Council claims the development is causing environmental
degradation of the area. The company said much of the acrimony arose after it was granted a court order which prevented the Barbuda Council mining sand on lands it has leased. PLH continued that it is committed to being a part of the future growth of Barbuda, a commitment already evidenced by its employment of approximately 78 Barbudans out of a
workforce of 125 people.
"We are committed to maintaining a workforce of over seventy-five percent Antigua and Barbuda nationals. We are also committed to training and educating a productive workforce on Barbuda," Wiltshaw continued. The PLH spokesman said his company is already having a positive impact on the economic situation on the sister island at a time when the national economy, and Barbuda, in particular has been hard hit by the COVID-19 pandemic.