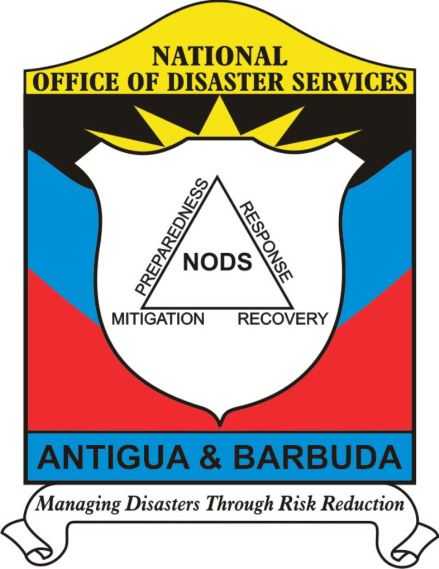 NODS still conducting full assessment of storm damage
The National Office of Disaster Services (NODS) is currently carrying out a two-fold exercise which involves counting the cost of the damage caused by last week's heavy rainfall and providing disaster relief to families in dire need of assistance.
NODS Director, Philmore Mullin, has disclosed that 215 homes have been identified as receiving damage due to the unprecedented rainfall, but he fully expects that this number will grow as more reports of damage come into the NODS office.
Mullin, and the head of the Met Office, Dale Destin, provided the Cabinet with an update last Friday regarding the unusual weather system that deluged parts of Antigua in as much as 17 inches of rain over 48-hour.
The heavy rainfall caused flooding in low-lying areas of the island. These included parts of the St. John's Rural West constituency, which was the worst hit, Yorks, Upper Fort Road, Piggotts, Bons and Cassada Gardens.
According to Mullin, the assessment has been a painstaking task as some areas are still waterlogged and visiting these areas has been challenging. 
"Those that were flooded out, they need to have a sense of what was damaged now which can be visibly observed as there is a secondary process because oftentimes people have been using inferior woods to construct cupboards et cetera. What usually happens is that a few weeks after, we could very well get a call to say that the kitchen cupboard has fallen apart," he explained. 
He noted that these issues came to light after Hurricane Omar struck several years ago.
Many people who sought shelter with family because of the flood, do not fully appreciate the extent of the damage to their property until long after.
"There are other challenges including the fact that it is now common for people not to know who their neighbours thus adding to the difficulties in coming to a final complete list," he stated. He however remains confident that this will be done in the first half of this week.
With regard to providing relief to homeowners, Mullin reported that his office has distributed sixty beds and mattresses to individuals who were without a place to sleep. The department is also making arrangements with local suppliers to provide bed sets to some individuals. 
The NODS director is issuing a stern caution to suppliers, however. 
"We are not prepared to enter into any arrangements with any supplier who is not prepared to offer special packages in terms of their prices," he noted.
He explained that some homeowners have reported that their stoves and  refrigerators were damaged and he has advised them to try to have their appliances repaired before submitting a request to NODS.
The damage to property will be assessed based on four levels: Level1, is where the family can affect repairs/restoration on their own; Level 2, is where rugs or furnishing may receive water damage but which can easily be repaired by hiring a company that vacuums rugs etc; Level 3 involves damage from which one can recover, but not before extensive interventions, and Level 4, complete damage to the property. 
NODS is investigating a single Level 4 report.
The Cabinet has approved a special fund to assist those persons who suffered losses due to the heavy rainfall. NODS has been identified as the agency through which the assistance will be channeled.