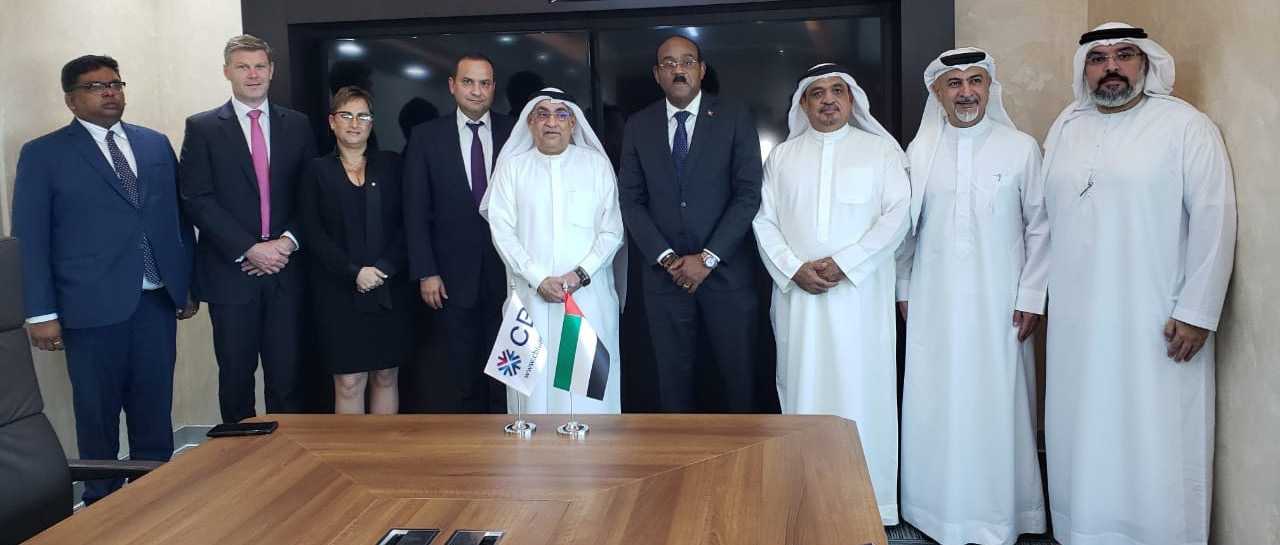 New funding for Callaloo Cay
Prime Minister Gaston Browne and His Excellency Mohammed Sultan AL Qadi, Chairman of Commercial Bank International (CBI) PSC of Dubai, along with several other board members of the bank, held successful meeting on the recommencement of the Calalloo Cay Project located at Morris Bay, Old Road village, Antigua. The project which was started by Sheik Tariq has now been replaced by the bank and will be completed in partnership with the government of Antigua and Barbuda. Prime Minister Browne, who is currently in Dubai for a series of engagements, says that his government welcomes this partnership and looks forward to the completion of the project. While in Dubai, Prime Minister Browne opened the Economic Office of Antigua and Barbuda and met with the Board of the CBI and visited the site of Expo2020. The country's leader also held meetings with the Investment Corporation of Dubai at the One & Only Resort. Today Monday, Prime Minister
Browne will continue a series of business meetings to include a meeting with His Excellency Tariq Al Gurg, who is the Chief Executive Officer of Dubai Cares, an organization that is dedicated towards providing children of developing countries with access to quality primary education.
He will also meet with His Excellency Mohammed Ibrahim Al Shaibane, Director General of the Ruler's Court, Government of Dubai, a prime government body of the Emirate of Dubai.
Prime Minister Browne returns to the nation on Wednesday. As a local UAE bank, Commercial Bank International (CBI) has been helping leading companies and ambitious people of the UAE manage their business and personal finances with confidence since 1991. This confidence comes from its financial strength and stability, supported by its investment grade rating from Fitch, a globally recognized, independent rating agency.