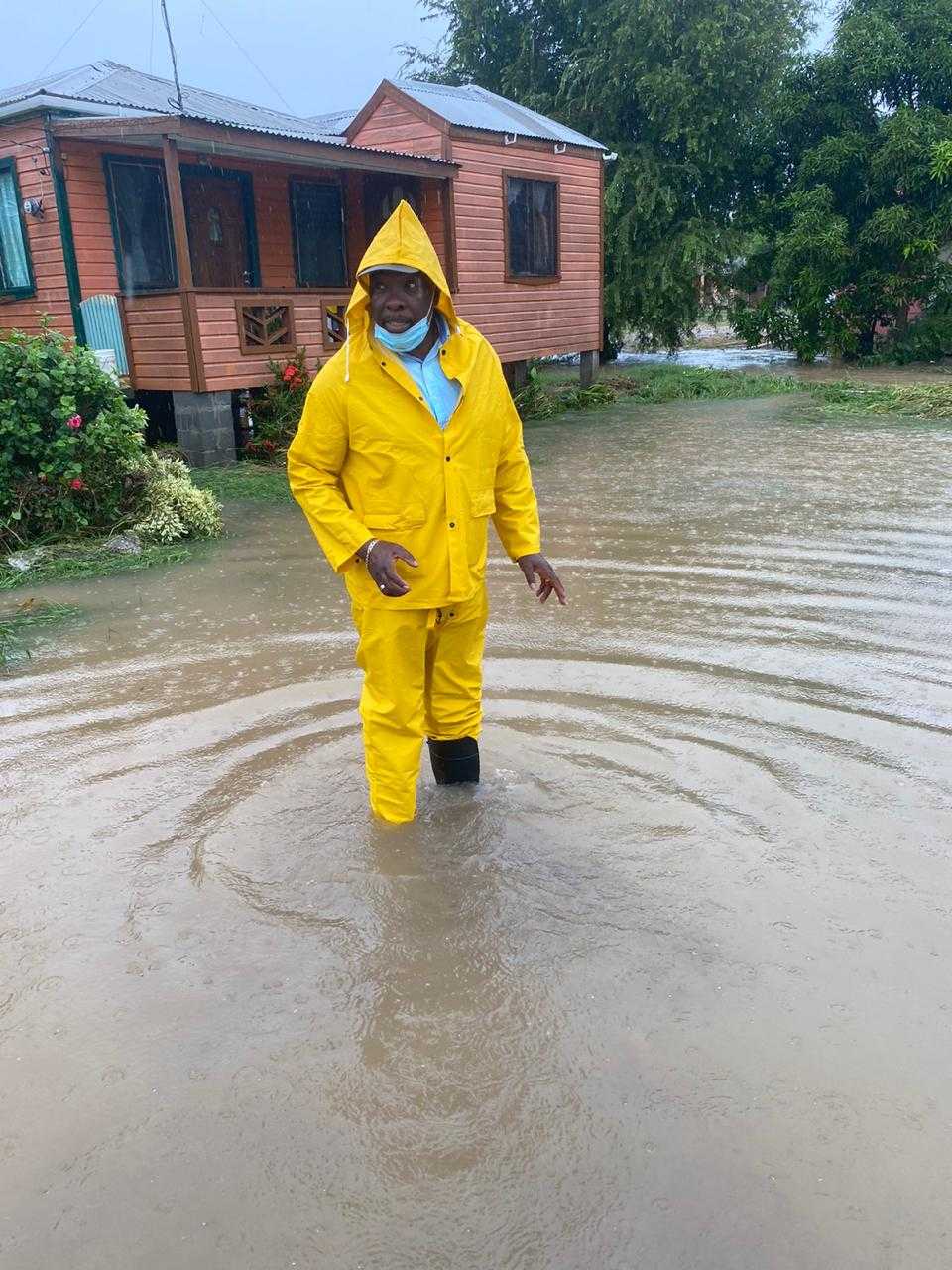 MP Melford Nicholas on Flood's Impact on St. John's City East
Pointe Xpress caught up with Member of Parliament for St. John's City East Honourable Melford
Nicholas on his walk through of the constituency to assess the impact on the heavy downpour across the
community. He spent several hours on Tuesday in the area to assess the impact of his constituents many of whom
indicated that the flooding was comparable to that experienced back in 1989 during the passage ofHurricane Hugo.
The primary concern is the long-term damage on the homes flooded given that they are made of wood and many are built along the watercourse. Many of the residents indicated immediate damage was to household durables and agricultural produce. There is also significant mud damage to homes.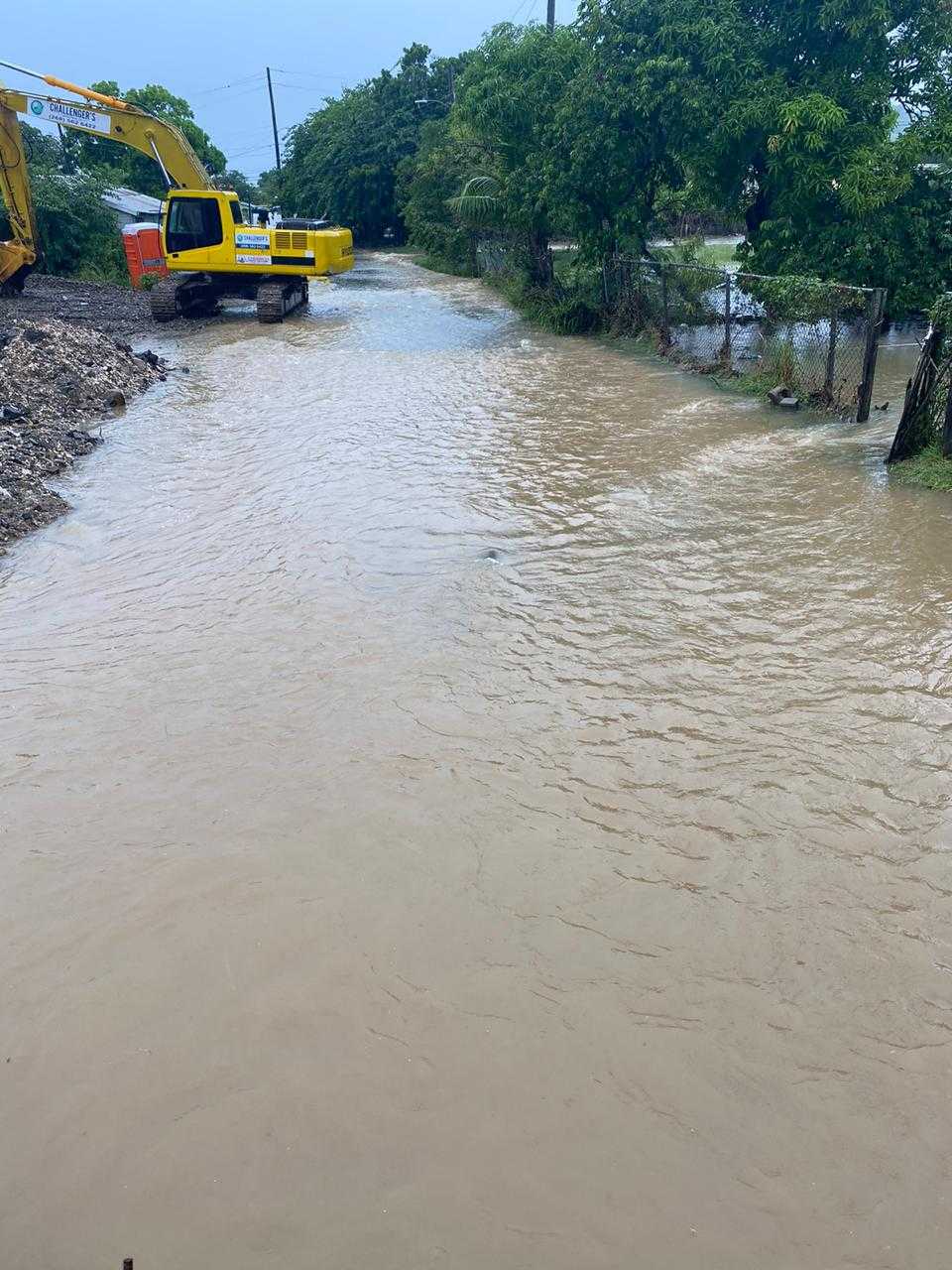 The main areas impacted were Sunrise Pasture, Penny Lane , Spring Street near the junction. Complex Drive Area (southern side of the drain) below the basketball court, water rose as high as 30 inches in some homes.
He indicated that at least one family had to be relocated during the torrential rains.
He reassured that the Government will be extending support to those impacted and the nature of that support will be outlined after Cabinet meets.