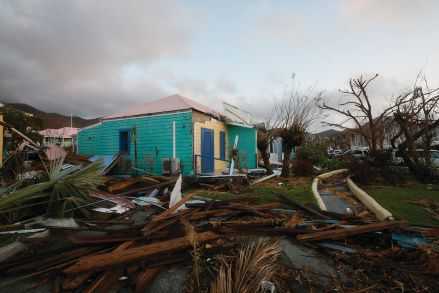 More than 500 homes affected by the flood 
Approximately 500 homes were affected by flooding last week that was caused by torrential rainfall over two days.
This is more than double the figure that was identified in a preliminary assessment of the damage caused that was submitted to Cabinet last Friday by Director of the National Office of Disaster Services, Philmore Mullin.
 At the weekly Cabinet meeting on Wednesday, Mullin addressed the body on the demands NODS faces and the resources which it has available to respond to the rainfall.
As officials continue to assess the damage, the number of homes is likely to further increase.
"That number is under review, but already it is trending upwards of 500 at this stage. The assessment that is done and the reviews that are conducted would ensure that the Level 1's, which are the most severe cases, would have ticked up and more people are under consideration. One of the conservations the Cabinet had with Mullin was, given the fact that there was a direct impact of the weather system and rising water affected their furnishings, including beds, this was the initial level of response," Minister Nicholas stated.
 Families have been identified who are in need of assistance and beds have been distributed to several people who lost their furnishings. 
More funds have been allocated to assist those who were directly impacted.
"An additional one million dollars was allocated to NODS and it is anticipated that for the remaining month of the year, and into the first quarter of next year, we will be assisting homeowners where there [are particular] needs. This would include raising houses and other interventions as we are determined not to leave any resident behind," he declared.
According to Minister Nicholas, the flooding highlighted the need to assist people who are living in 'chattel houses'.