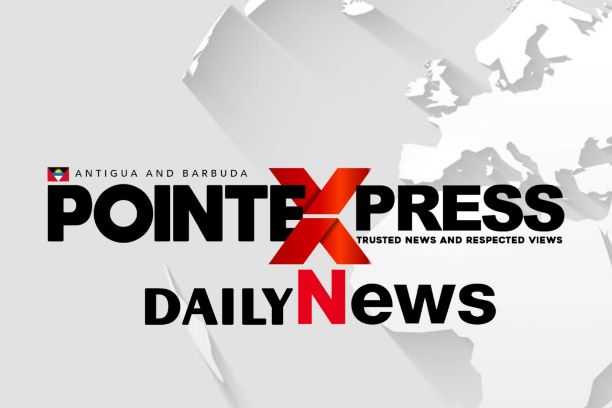 More people seeking assistance from PDVCAB's social support programmes
There has been a slight increase in the number of persons seeking assistance through the PDV Caribe Antigua and Barbuda Limited (PDVCAB) programme, according to Operations Manager Laurie Louard.
The programme, which is a subsidiary of the PetroCaribe agreement between Antigua and Barbuda and Venezuela, provides a number of benefits to pensioners including a "Utility Subsidy Programme" that contributes $100 monthly towards their utility bill.
As a result of the COVID-19 pandemic many people, including pensioners, have experienced difficulties meeting their financial obligations.
Louard said that many people are now expressing an interest in the food subsidy programme, especially by the unemployed many of whom worked at hotels which were forced to close down their operations due to the pandemic.
"PDVCAB is still rolling along. We are of course seeing a slight increase in numbers of persons coming in requesting assistance. Well this would be persons not registering so much but visiting the office asking how the assistance goes, how can I participate in the programmes offered by PDV Caribe," Louard said.
PDVCAB's food subsidy programme, which is commonly referred to as the "'Peoples' Benefit Programme', provides approved beneficiaries with just over $200 monthly which can be redeemed for food and personal items from authorised vendors.
"Now so far, since I would say about May or June, there has been a slight increase. It's noticeable for persons coming in asking for assistance for, like I said, basically or primarily through the food subsidy programme and we have persons who would have lost their jobs, most of them in the hospitality sector as you would imagine because that is our main industry, and we have a few other persons as well who are coming in wanting to apply to the food subsidy programme – checking to see if they would qualify to receive assistance for the "Food Subsidy Programme".So we have seen an increase since, I would say, about June or so of persons coming in requesting assistance," he said.
Louard also disclosed that people who were on the programme before, but came off because their situations improved, are returning for assistance.
Meanwhile, the operations manager said that registration of new pensioners to the 'Utility Subsidy Programme' is underway.
Registration commenced on November 3 and is expected to run until the end of the month.
Pensioners who have registered with the Social Security Scheme and have received their pension cards are eligible to apply for the programme.Registration may be done at Social Security's Long Street office between 9am and 2pm Monday to Friday.
 "We have also seen some persons now that we are registering for the Utility Subsidy Programme who did not. They have been pensioners for a few years now and they didn't take up the offer before, but they are coming in now based on everything else that is happening. Since COVID, persons in the household are either on reduced hours, or they have been laid off, or some have lost their jobs up to this point and so they are seeking assistance with those bills so they are registering with the 'Utility Subsidy'.
"Previously, even though they would have been a pensioner for years now, they are coming in now to register to participate in the 'Utility Subsidy Programme'," Louard said.
Presently, there are 1,950 persons registered for the 'Food Subsidy Programme'. 7,200 have signed up for the 'Utility Subsidy Programme'.
There is also an LPG subsidy programme which operates in Barbuda.
Each month, PDVCAB spends just over one million dollars on social programmes in Antigua and Barbuda.  
Petro Caribe was created by the late Venezuelan President, Hugo Chavez, as a means of sharing his country's oil wealth with its neighbours in the Caribbean and Latin America.