Meet The Root Kulcha Band
Most of us are familiar with Ras Juba the artist, many of us may not be quite as familiar with the youthful talent who support his act.  A group of talented young adults have come together to provide the pulsating sounds that will shortly become a part of our daily musical palette, The Root Kulcha Band!
Pointe Entertainment visited a band rehearsal on the eve of their participation in the Jamaican Buds and Brushes Virtual Concert where we asked about their choice of name, The Root Kulcha Band.  The members were unified in voicing that the name represents their combined spirit.  They pointed to a famous quote by Marcus Garvey, '"A people without the knowledge of their past history, origin and culture is like a tree without roots." 
This, they said, speaks to the reality that our true 'kulcha' (culture) has been hidden from us for too long, in an apparent attempt to wipe it out from the pages of history.
The band's message is in their music which is connected to the 'root of  our kulcha', hence TheRootKulchaBand.
The Root Kulcha Band, formally known as The Good Vibez Band, was formed in 2016. The age of the members at the time ranged from 14 to 20 years. As the members became more enlightened, and with the introduction of new members, the decision was taken this year to change their name to The Root Kulcha Band which better reflected their mission and values.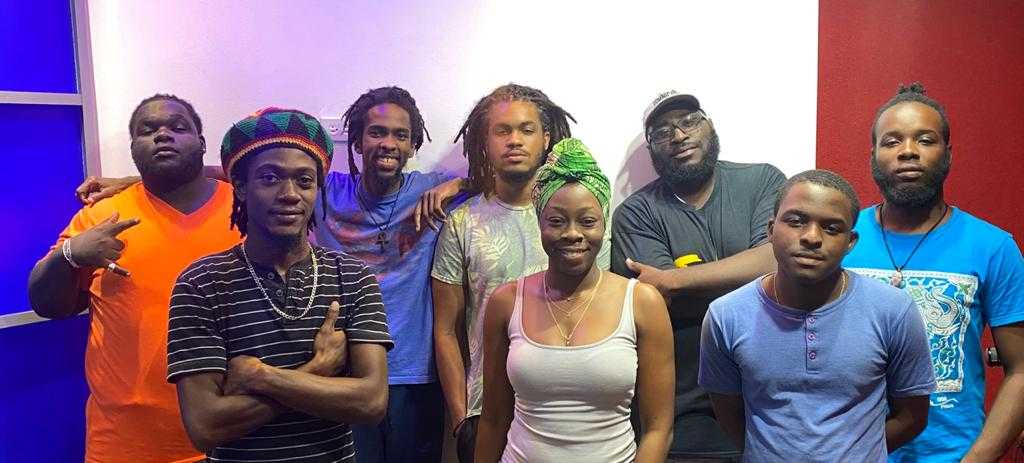 The mission of the members remained the same as before; to spread good vibes and positive energy to the people. 
Lead singer, Ras Juba explained, "We realised that there was a lack in the culture and arts department where positivity, motivating and uplifting the younger generation was concerned.  We are currently in the process of creating platforms and workshops with the "Heart Beat Sessionz" school programme to contribute to the development of our young colleagues.  
More information will be released to the media regarding the Heart Beat Sessionz project.

The Band has an impactful and impressive performance portfolio including Digicel's 2016 School Tours, ID Land in 2016 and 2017 and the One Nation Concert in 2020.  
For bookings contact Naeem Richards on +1 268 727-1496 or email echoedpotential@gmail.com or jubamusic268@gmail.com