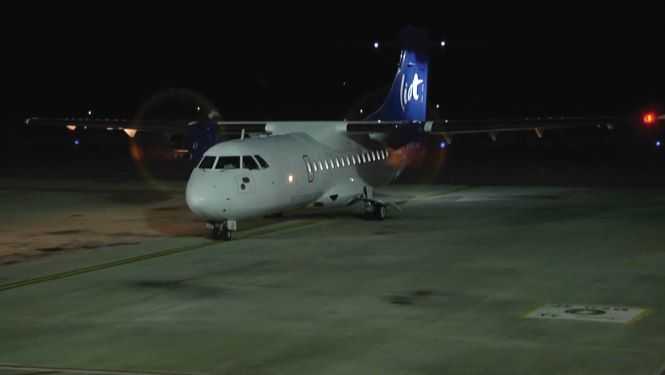 LIAT receives warm welcome from Antigua, Dominica
November 1 was a historic day for LIAT and a momentous occasion for the government and people of Antigua and Barbuda and the governments and people of the Caribbean.
LIAT returned to the sky during a flight from Antigua to Dominica on Sunday after a seven month long break in operation. The airline was greeted by a water cannon salute as it taxied the tarmac at the V. C. Bird International Airport before beginning its journey to Dominica.
Upon arrival in Dominica, LIAT Flight 401's staff and passengers received an official welcome from Dominican officials.
Dominica's Minister for Tourism, International Transport and Maritime Initiatives, Denise Charles, gave the commitment that their government would continue to support the airline. She said her government stood firmly with Antigua and Barbuda in the effort to revive LIAT.
LIAT returned to Antigua on Sunday evening. 
For now, the airline has indicated that it will operate on a limited schedule when it fully rolls out in a few weeks.
Antigua and Barbuda's Minister for Tourism, Charles 'Max' Fernandez said he was delighted at LIAT's return.
Fernandez said LIAT's importance to the nation's economy must never be understated as,in addition to providing employment to hundreds of people, it also provides a vital link to countries across the region. This he said strengthens Antigua and Barbuda's standing as a regional hub for international air travel.