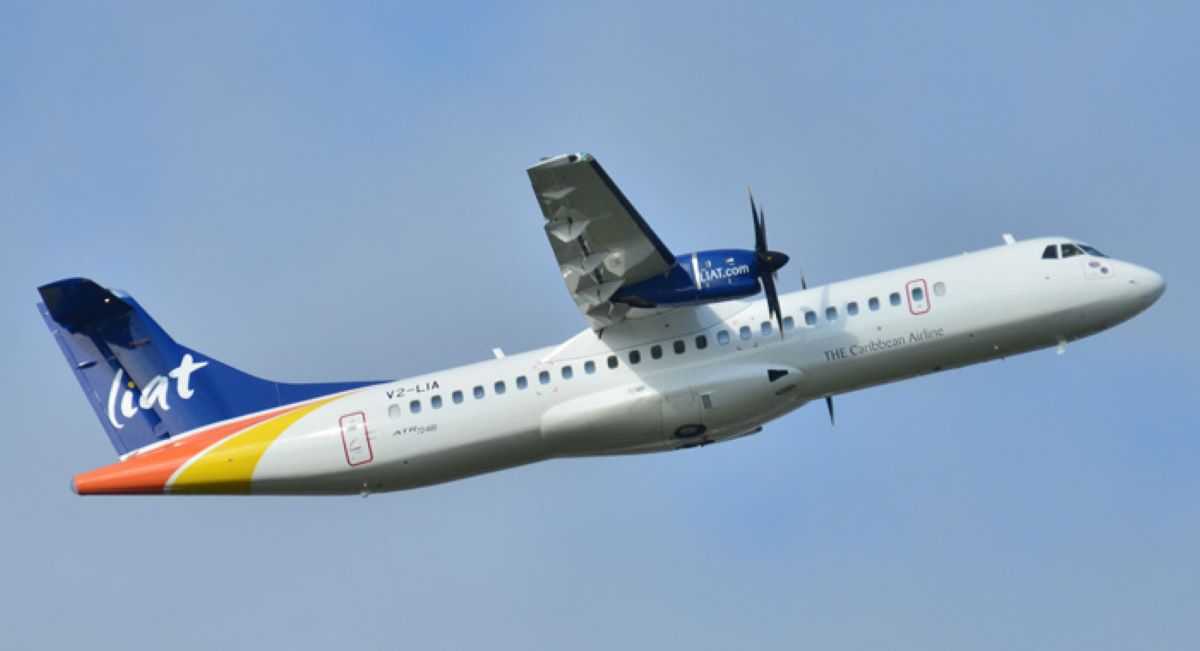 LIAT back in the air for Independence!
"Welcome news that will coincide with Antigua and Barbuda's 39th anniversary of independence!" 
This is how the government of Antigua and Barbuda is hailing the expected return of LIAT to the skies on November 1st 2020.
The Antigua-headquartered airline has been grounded for the past six months due to the coronavirus pandemic and its staff, at all levels, were laid off.
Already in deep financial problems, including a heavy debt burden, long before COVID-19 struck, LIAT faced what seemed to be inevitable liquidation from which staff and creditors were likely to recover very little or nothing at all, but the determination of Antigua and Barbuda's Prime Minister Gaston Browne provided hope for the airline to be saved through its restructuring and reorganization. This is expected to result in a slimmed-down operation with fewer planes, personnel, overall assets and scope of service.
LIAT has been placed under the court ordered administration of Cleveland Seaforth following amendments to the Antigua and Barbuda Companies Act that protected it from forced dissolution to satisfy the claims of creditors.
During Thursday morning's weekly post-Cabinet press briefing, Information and Broadcasting minister, Melford Nicholas, disclosed that LIAT's restart route "would be from Antigua to Dominica on a date of great symbolic importance."
He added that "beyond the first flight the regular schedule of operations, even though it is a reduced [one], will commence on the 8th of November."
Minister Nicholas noted that such a development augurs well for the economy of Antigua and Barbuda, and the wider OECS, as people in these territories will be able to resume travel between the islands.

"We are delighted because there is a travel bubble between the member states of the OECS, which will certainly give LIAT an opportunity to have unfettered travel between these member states and, of course, Barbados as well," the minister added. 
Asked what arrangements had been made to facilitate LIAT's return to operation, including arrangement for staff to man the airline, Minister Nicholas replied that Cabinet did not have all the details. He explained that "much of this information would fall within the scope of the administrator who had, by invitation, briefed Cabinet on these developments during its weekly meeting on Wednesday".
"From my own understanding, there is significant work being done from an HR standpoint in terms of some of the measures that have to be done. To my understanding, legally the administrator would have to go back to court to seek the court's consent to be able to deal with the type of separation and rehiring at different rates of all of these issues where they will have to deal with the issuing of different contracts."
With its restart imminent, LIAT stands to benefit from the fact that it has been granted permission to fly into the United States Virgin Islands (USVI) and Puerto Rico which are potentially lucrative markets.