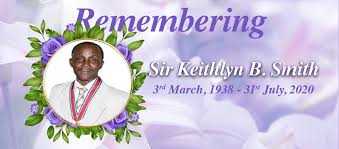 Labour movement bids farewell to Sir Keithlyn Smith
The Antigua and Barbuda Workers Union (ABWU) is hosting a special ceremony today in which members of the labour movement will bid farewell to Sir Keithlyn Smith who was considered a giant of the labour movement. General Secretary of the ABWU, David Massiah, said the function will take place at the union's headquarters, Freedom Hall, on Lower Newgate Street.
Representatives from the member unions of the Trade Union Congress (TUC), of which the ABWU is a key member, will pay tribute to Sir Keithlyn. Sir Keithlyn's body will be open for
viewing at Freedom hall during the ceremony. Tributes will also come from the Antigua and Barbuda Employers Federation, the Antigua and Barbuda Hotel and Tourism Association and other organisations.
While the Antigua Trades and Labour Union (AT&LU) is not a member of the TUC, its  President Wigley George will address the gathering. Sir Keithlyn's roots in trade unionism were established when he joined the AT&LU as an employee of the Antigua Sugar Factory.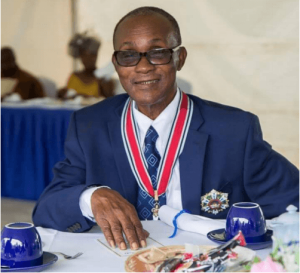 In addition to his outstanding legacy as an advocate for the rights of workers, Sir Keithlyn was also an acclaimed writer who co-authored the seminal book 'To Shoot Hard Labour' which chronicled the life of Samuel 'Pappa Sammy' Smith, his grandfather. The
book offers rare insight into life in Antigua and Barbuda following the abolition of slavery into the first decades of the 20th century. The official funeral for Sir Keithlyn Smith will take place on Tuesday 15th September at the St John's Pentecostal House of Restoration.