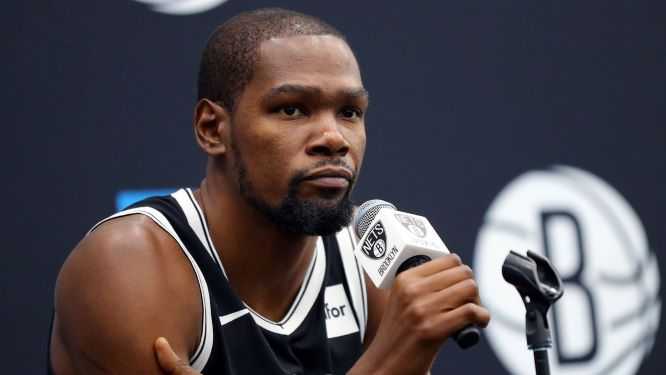 Kevin Durant: "Harden is not on my mind"
Brooklyn Nets star Kevin Durant says he is not thinking about James Harden at all amid trade rumors around the Houston Rockets guard. 
Harden, 31, has reportedly requested a trade from the Rockets with Nets and Philadelphia 76ers potential destinations for the 2018 NBA MVP. 
A move to Brooklyn would see Harden reunite with Durant, the pair having played together for three seasons with the Oklahoma City Thunder between 2009 and 2012, but Durant, who is returning from a ruptured Achilles, said he had spent no time considering Harden's possible arrival. 
"I don't think about James Harden at all. He doesn't play on our team" he told reporters on Wednesday. 
After signing with the Nets last year, Durant missed the entire 2019-20 season as he recovered from the Achilles injury suffered during the 2019 NBA Finals.