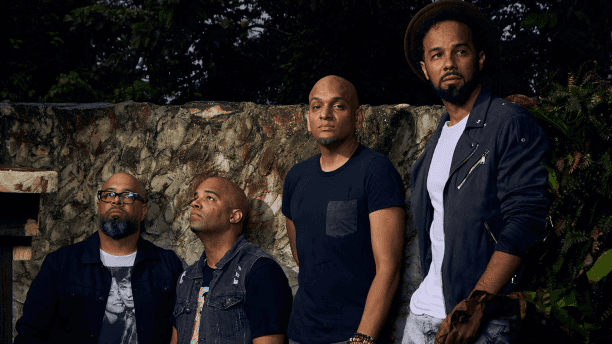 Kes the Band will not file suit against Apple and Wolf over 'Hello'
Trinidad and Tobago's Kes The Band will not pursue a lawsuit against tech giant, Apple, or US artist, Remi Wolf, according to a statement issued by the band on Wednesday.  
Earlier this week, news broke that Kes The Band would take legal action against Wolf over the similarity between their song 'Hello' and Wolf's track 'Hello, Hello, Hello' which Apple used in their recent  iPhone 12 ad campaign. 
According to the band's management, the familiarity of Remi Wolf's lyrics to the Kes The Band song caused some fans to send congratulatory messages to the T&T group.
Remi Wolf is an American solo artist who debuted in 2019. "Hello, Hello, Hello" is a single on her recently released album.
"While we have noted the similarity, we do not intend to take legal action against Apple, Wolf or Island Records.  However, we do wish to use this moment to call attention to the global renaissance of soca music.  Interpretations of our music have often gained access to promotion and corporate investment that is simply not afforded to our own musicians, producers and songwriters," the  statement from Kes the Band stated.
The band says they hope that people from all over the world will recognise the calypso and soca genres for the  treasures that they are and lead people to appreciate their influence in other genres.
Kes the Band released "Hello" ahead of the 2018 Trinidad Carnival. The song went on to become an international mega hit. It is one of the most streamed soca songs of all time with over 70 million views across YouTube, Spotify, Apple Music and Soundcloud.  
A, crossover version of the song was released by Kes The Band in August 2020 on their live album 'We Home'.