Kaiso Sessions on Pointe FM
Pointville Communications Inc. has partnered with the Qualadli Kaiso Collaborative to provide a dedicated platform for airing local calypso. The partnership is in keeping with our collective mission to contribute to taking the calypso art form in Antigua and Barbuda to the next level. The origins of calypso go back to the tradition of storytelling by African griots. The griots had a depth of knowledge and were trained to excel as orators, lyricists, and musicians.
They played a key role in West African society and their stories of family lineages and the rise and fall of great African empires, for example, were passed down through generations. This tradition was first brought to the Caribbean by the enslaved Africans and adapted by their experiences. Calypso was a means of encoded communication for the enslaved which was used to voice discontent, ridicule the slave masters and organise attempts to dismantle the imbalanced social construct of the time.
Calypso is multifaceted. In Inward Stretch Outward Reach, the late Rex Nettleford pointed out that this Caribbean art form influenced world music in the post-war era. It is a genre of complaint, protest, recrimination, ridicule, humor and yes, even praise. It has challenged, for example, plantation slavery, colonialism, and political corruption in the era of  independence. Nettleford described it as social surgery on a lopsided society, offering commentary on socio-political and economic issues from multiple perspectives.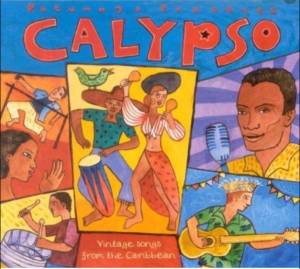 Calypso, which might even be improvised or extemporized as time and place dictate, might not necessarily be prescriptive. Nevertheless, it raises the national consciousness and provides an opportunity for reflection, discourse, and action. It therefore has the capacity to facilitate conflict management and even resolution. Calypso bears witness to a country's history and socio-cultural evolution, ensuring that the events of the past are documented for posterity. In recent years, we have seen the threat of time and generational change affect the art form.
Some have described calypso as an endangered musical species. For example, there was a
time, not too long ago, when the Calypso Monarch Competition was a cornerstone of Antigua's Carnival. Underlying challenges which have contributed to declining interest in calypso include the influence of other music genres – hip hop, R&B, rap, and dance hall
– the rising popularity of calypso offshoots including jam band, jumpy and groovy soca, 'unofficial' censorship of calypsos by influential stakeholders, self-censorship by calypsonians who fear repercussion and the pervasive culture of distraction that modern technology has brought.
Calypso as a cultural art form is a commonality we share with several other Caribbean nations and it continues to serve as a unifying force in the region. It also has a role as a cultural vehicle in our youth's education. Consider the powerful impact of history lessons like Slave by Sparrow, Haiti by David Rudder, or Vivian Richards by King Short Shirt. Indeed, Dr. Knolly Clarke, the former Dean of Holy Trinity Cathedral, Port of Spain, warned against the commercialisation of soca at the expense of calypso and the risk of throwing "the baby out with the bath water" if the latter is allowed to die.
It is envisioned that the Monday feature, 'Kaiso Sessions' on Pointe FM 99.1 from 2pm to 3pm daily will serve to entertain and educate our community, while strengthening our cultural foundations.