Today, 14th May 2021 is Teachers' Appreciation Day! A time when the society pauses to pay homage to members of this noble profession.
This year, as has been the norm for the past several years, the Antigua and Barbuda Union of Teachers (ABUT) and the Ministry of Education are taking part in an appreciation luncheon for over twenty teachers who are either retiring from the profession or who have completed over twenty-five years of service to teaching. The celebration of teachers forms part of the activities marking Teachers Week 2021. 
In prepared remarks to be delivered to the function today, Director of Education, Clare Browne, is commending all teachers for the yeoman service they provided the nation in this its time of challenge caused by the coronavirus pandemic.
"The Annual Week of Activities of the Antigua and Barbuda Union of Teachers is taking place within a context of national, regional and global uncertainties resulting from the effects of the COVID-19 pandemic, but its excellent execution is yet another demonstration that amidst the uncertainties, there are possibilities – the contagions of hope that create pathways into a brighter future," he observed.
Browne also spoke highly of the efforts of the ABUT in working along with the ministry to provide education to the nation's youth in a time of a crisis affecting the entire world.
"Honest reflections on what has transpired in our schools since the COVID-19 virus made its unwelcome arrival to our shores and gushed into the field of education have led us to concede that we owe a debt of gratitude to the Union. If the leadership of the Antigua and Barbuda Union of Teachers had not stood alongside the Ministry of Education with the singular aim of ensuring that our education system proved to be as agile as any other in any part of the globe, we could not have managed in this critical period as well as we have done. We salute you and we encourage you to continue to prioritise the interests of the youth we serve above all else," he declared.
The teachers who are being honoured today are: (Retirees) Hyacinth Gonsalves-Barreiro, Angella James, Rose-Marie Lake, Joycelyn Henry, Violet Lake, Vernest Mack, Gwendolyn Willock, Jennifer Jarvis, Avon Rosemarie Browne, Lucina Nathaniel, George Edwards, Argyll Stevens, Aury Carter-George, Thomasene Daniel, Alice Webber-David, Veronica Haywood, Sherrylaine Bowens, and Donna Francis. Those with twenty-five years of service are: Andrea Richards, Gayle Samuel-Walter, Juliet Hazelwood, Winston Charles, Elton Isaac, Anthea Thomas, Covette Samuel and Latoya Wallace.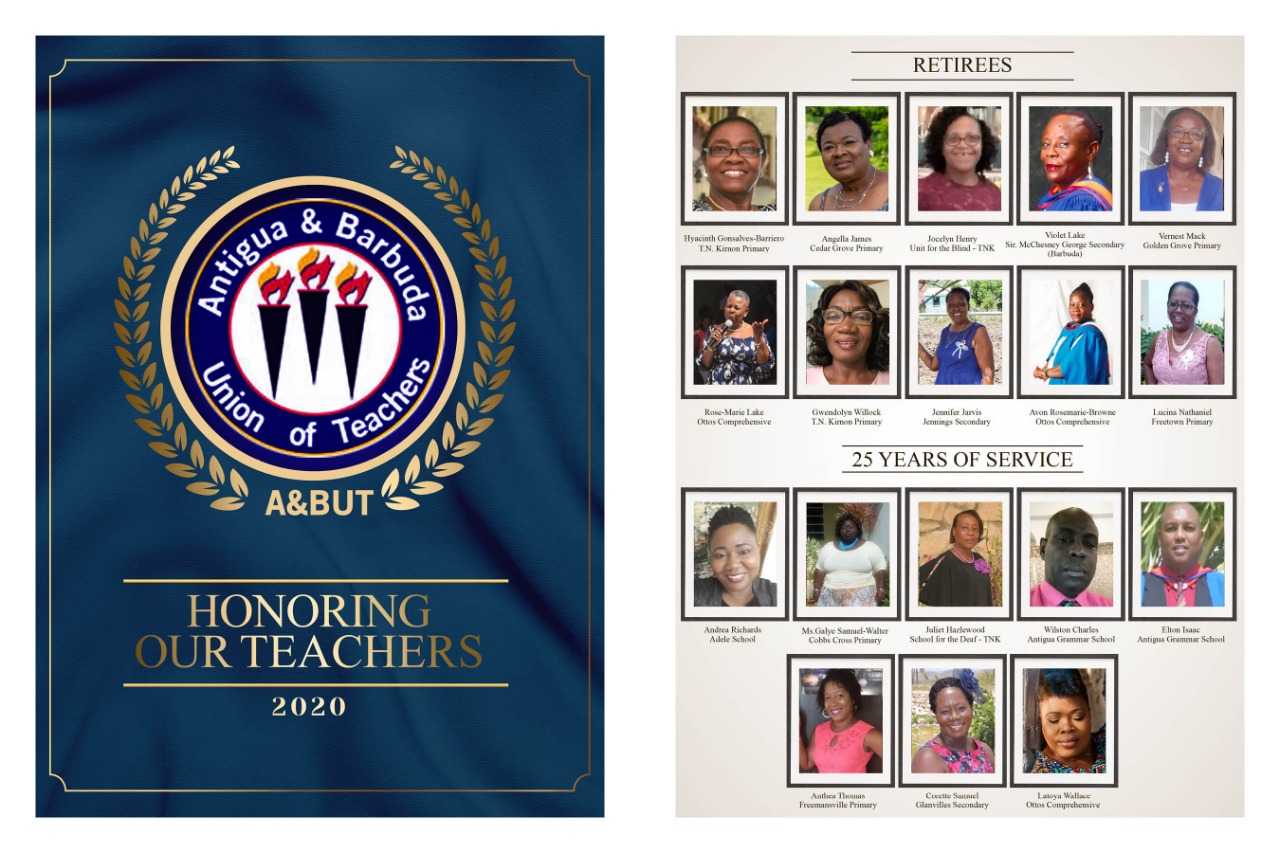 Facebook Notice for EU! You need to login to view and post FB Comments!