Hundreds of people joined queues on Monday to take the Astrazeneca vaccine as the inoculation programme went public.
Four vaccination sites opened Monday at 10am, the Villa Polyclinic, Glanvilles Polyclinic, the Multipurpose Cultural and Exhibition Centre, and the Sir Novelle Richards Academy.
Beginning on Tuesday, the sites will open from 9:00 am to 3:30 pm daily. Individuals are required to present their identification cards upon arrival.
Health of Minister, Honourable Sir Molwyn Joseph led a team of Senior Technicians within the Ministry on a series of vaccination site visits over the weekend to ensure readiness for Monday's roll out.
The public rollout began hours after the arrival of 40,000 doses of Astrazeneca, donated by the Government of India.
Prime Minister Gaston Browne and Health Minister Sir Molwyn Joseph were on hand at V.C Bird International Airport to accept the vaccines from India's High Commissioner to Antigua and Barbuda and the OECS, Dr. K.J Srinavasa.
Health Minister Sir Molwyn Joseph thanked the Government and people of India for the donation and said it was more of a humanitarian than a diplomatic mission, made possible by Prime Minister Gaston Browne.
More than 100,000 doses of vaccines arrived on the flight. St. Lucia, St. Kitts and Nevis, St. Vincent and the Grenadines and Suriname are the other beneficiaries.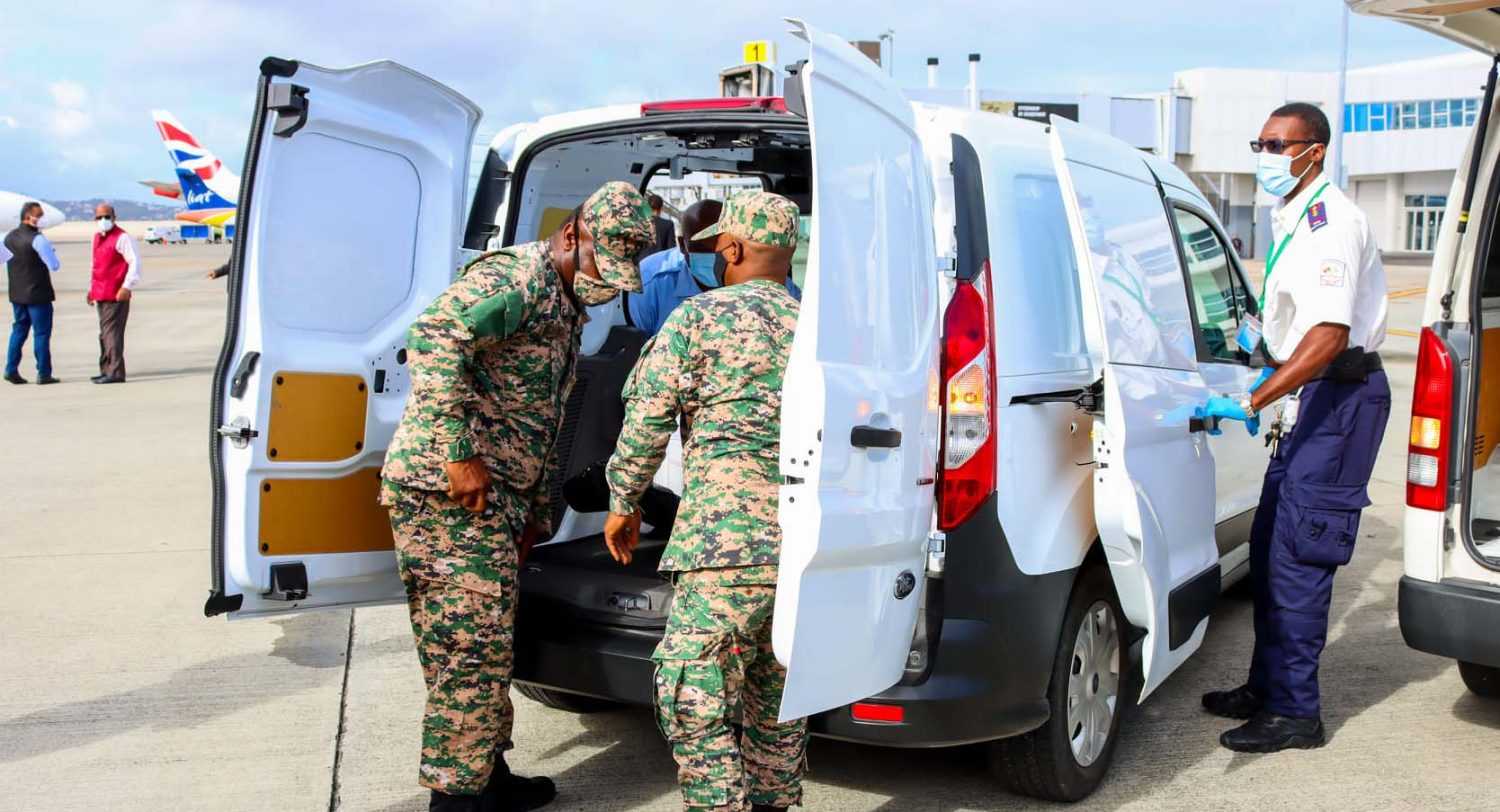 Meantime, Prime Minister Gaston Browne says India's donation is probably the most significant in almost a century.
He thanked them for the gesture of goodwill and for their continued support to developing countries including Antigua and Barbuda.
The head of government used Monday morning's ceremony to again appeal to citizens and residents to take the COVID-19 vaccine.