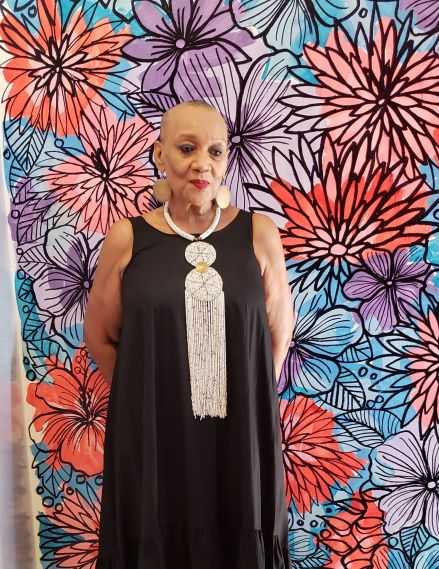 There is absolutely no need to introduce Heather Doram and her work as an artist. She is a household name in Antigua and Barbuda and across the Caribbean for her work as an artist and an actress. The focus today is on her work as an artist, specifically murals.  Inside her expansive portfolio of art Heather has created several murals which are featured in several locations on island.
Pointe Entertainment caught up with Heather Doram the day after the unveiling of her latest mural creation at the Digicel's Corporate Head Office on Friars Hill Road. She was pleased and excited to speak with us on her latest project while taking us on a tour.  Her latest work consists of two murals in the stairwell, a heavy traffic area for staff and customers.
In response Pointe Entertainment's query on the concept for the murals Heather expressed her gratitude to Digicel for allowing her complete artistic license. She exclaimed 'How often does an artist get a commission and then be left to decide what the design is going to be. That excited me more than anything else. It was an awesome project because I go to choose the design and do whatever I wanted'. Once she saw the space, she knew exactly what she wanted to do.
She completed both murals in less than a week, under pressure in time for the opening.  Both pieces, in typical Heather style are bold and vibrant, incorporating the colours of the newly launched company products.  Her artwork is not usually large scale, but she enjoyed the opportunity to work on the larger scale, to lift the value of the space and contribute to a more positive environment.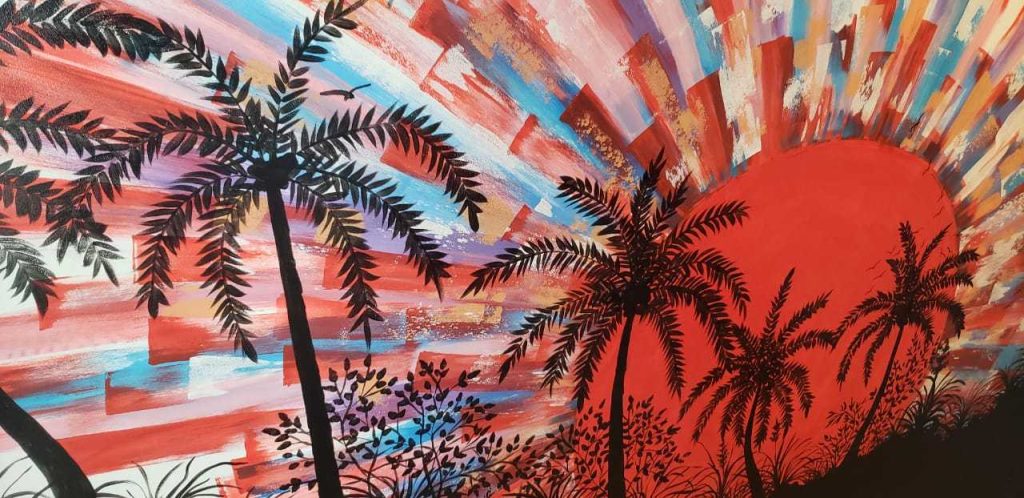 Cherisse Adams, Head of Marketing expressed complete satisfaction with the murals. She indicated that the company decided to go for artwork rather than the usual company branded life size wall mount to add to the overall quality of the work environment and customer experience and Heather's work exceeded their expectations. She further pointed out that Heather is now part of the Digicel family and the company has committed to being a part of all her future projects, which includes plans for a mural in the City.
Pointe Entertainment queried Ms. Doram on her portfolio as a muralist.   She pointed us to the public mural at the V. C. Bird International Airport, the banquet hall at Jolly Beach Resort and the backdrop for the Ms. Universe Antigua/Barbuda Pageant.  We were invited to visit her home where life is art with the mural on the walls.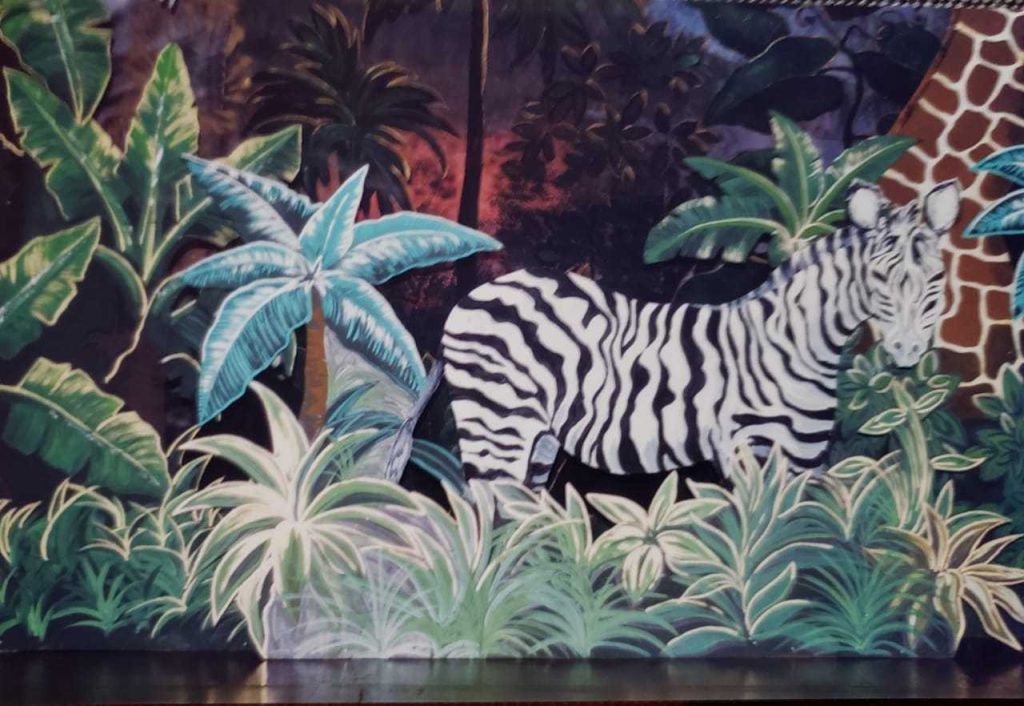 Heather remarked that there is much room for art to become a part of our daily existence and is looking forward to the day when more corporations actively engage local artists to create pieces as part of their overall interior design. She reflected on her disappointment as she sat in banks, and various professional offices and see prints picked up in Miami for a few dollars on the wall that bare no reference to us and our way of life. She was emphatic that 'corporate citizen who rely on the on the local population to purchase their services should use the opportunity to incorporate the work of a visual artists in their offices'.
Her dream is to create a mural project in St. John's with the support of corporate partners and expressed her gratitude to her brand for already fully committing to the project.