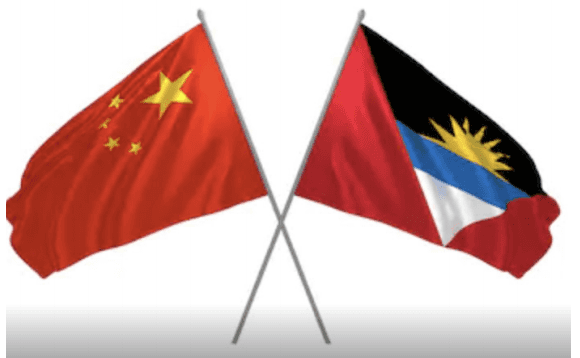 Greene: 'UPP, where do you stand on China?'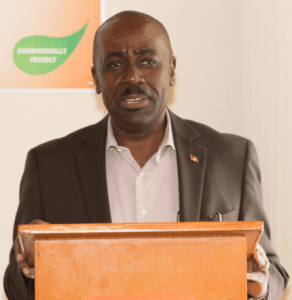 Foreign Affairs Minister E. P. Chet Greene has put the opposition United Progressive Party (UPP) on the spot by calling on them to declare, unambiguously, their position on Antigua and Barbuda's relations with the People's Republic of China (PRC).
On Tuesday in a media appearance, Greene accused the UPP of being xenophobic toward the Chinese despite the immeasurable and invaluable assistance the PRC has provided to Antigua and Barbuda since 1982 when the two countries established diplomatic relations.
During its decade in office from 2004 to 2014, the UPP maintained those relations and was the beneficiary of much investment and development assistance from the PRC. In recent times however, UPP operatives, via print, broadcast and social media, have been casting aspersions upon the current Gaston Browne-led Antigua and Barbuda Labour Party (ABLP) administration, suggesting that its involvement with China comes at the cost of employment and economic opportunities for locals.
Despite the presence of Chinese construction workers on huge projects granted or financed by concessional loans from Beijing during its tenure, including the Sir Vivian Richards  Cricket Stadium and the new V.C. Bird International Airport, UPP agents and enablers have of late advanced the narrative that Antiguans and Barbudans are unable to find work because they are being displaced by Chinese.
Known opposition figures have also sought to convince vulnerable members of the public via social media, that the recent arrival of Chinese to Antigua and Barbuda on a chartered
flight were allowed to bypass both immigration and COVID-19 screenings and were further permitted to dispense with the mandatory two week quarantine. As reported previously by
PointeXpress, Foreign Affairs Minister, Chet Greene, has not challenged the UPP leader, Harold Lovell, "to name his spokesperson on foreign affairs and let that individual speak to the nation on your foreign policy."
Greene, whose portfolio also includes International Trade and Immigration, demanded that Lovell come clear and clean on, "in particular, how you [Lovell] see the relationship between Antigua and Barbuda and the People's Republic of China. You won't hide behind the curtains any longer." Greene, who is Chairman of the ABLP, also wants the UPP's shadow spokesperson on Foreign Affairs to clarify whether they favour the continued acceptance of grants and soft loans from China.
"What do you say about the Chinese presence in Antigua? What do you say about the building of an embassy of China in Antigua? The people of Antigua must know exactly where you stand in these matters. Will you break the historical ties between Antigua and Barbuda and China?" Greene questioned. With regard to the newly arrived Chinese nationals, Greene ridiculed the UPP for attempting to generate paranoia over a supposed
Chinese takeover of Antigua and Barbuda in was nothing more than the routine rotation of workers employed on projects being undertaken here by the China Construction and Engineering Company (CCEC).
Prime Minister Gaston Browne recently announced that CCEC has selected Antigua and Barbuda as the location for its regional headquarters. Minister Greene said even though Lovell had not personally uttered the baseless allegations, he has failed to show leadership
by dissuading his party's supporters from propagating the politically motivated falsehoods.