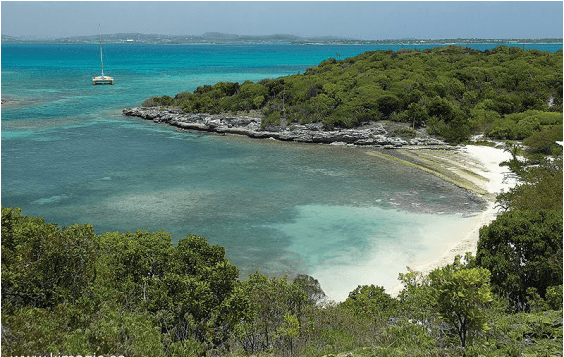 Gov't denies ownership of Great Bird Island
The Antigua and Barbuda government is denying media reports that it intends to sell Great Bird Island, one of the islands that formerly comprised Guiana Island Farms Ltd. (GIFL).
According to government spokesman, Lionel "Max" Hurst, this is because the government is not the owner of the Great Bird Island and is therefore incapable of selling it. Hurst  explained that GIFL, was owned by attorney John Fuller, who sold the islands to the government who in turn sold them to Malaysian investor Dato Tan Kay Hock.
Kay Hock was to have used the lands to develop the Asian Village project which ultimately failed to materialize. The original sale of the islands by Fuller, however, had not included Great Bird Island. Fuller transferred ownership of that island to another interest. "Great Bird Island was never turned over to the Asian Village project as it was never included in the sale. So the debate in sections of the media regarding a proposed sale of the island by the government is clearly without merit as the government cannot sell what it does not own," Hurst declared. Hurst continued that the government was unaware of any existing plans to sell Great Bird Island.