Government slams 'backroom deals' of 'Project Big Picture
The United Kingdom government has strongly criticised plans, reportedly driven by  Manchester United and Liverpool, to overhaul the Premier League and English club football.
A report on Sunday by The Telegraph detailed a set of proposals called "Project Big Picture" which would cut the number of teams in the Premier League from 20 to 18 and abolish
the competition's 'one club, one vote' principle, handing greater power to the nine longest-serving teams in the division. That number includes all of the so-called "big six", who would
have effective veto power on a range of issues, including potential new owners taking  control of a rival club.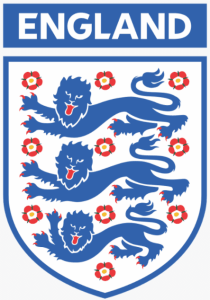 The plans also focus upon supporting the wider league system amid the ongoing  coronavirus pandemic, with a £250million rescue package to be allocated to the English Football League (EFL) and a £100m gift to the Football Association. EFL Chairman, Rick Parry, a former Liverpool chief executive and a key figure in the Premier League's breakaway from the Football League in 1992, has publicly backed the plans which would see twenty-five percent of the Premier League's annual revenue diverted to the EFL and lead to the EFL Cup and Community Shield being scrapped. However, the Department for Media, Culture and Sport joined the Premier League itself in condemning the mooted changes, decrying Liverpool and United's alleged involvement in "backroom deals".
"We are surprised and disappointed that, at a time of crisis when we have urged the top tiers of professional football to come together and finalise a deal to help lower league clubs, there appear to be backroom deals being cooked up that would create a closed shop at the very top of the game," a statement read. "Sustainability, integrity and fair competition are absolutely paramount and anything that may undermine them is deeply troubling. Fans must be at the front of all our minds and this shows why our fan-led review of football governance will be so critical." The Premier League, which has come in for criticism over recent days after the announcement of a pay-perview television model to run while fans are not allowed into stadiums, urged its members to contribute to ongoing restructuring talks "through the proper channels". "English football is the world's most watched, and has a vibrant, dynamic and competitive league structure that drives interest around the globe," its statement read.
"To maintain this position, it is important that we all work together. In the Premier League's view, a number of the individual proposals in the plan published today could have a damaging impact on the whole game and we are disappointed to see that Rick Parry,  Chair of the EFL, has given his on-the record support. The Premier League has been working in good faith with its clubs and the EFL to seek a resolution to the requirement for COVID-19 rescue funding."
In a statement published on the EFL's official website, Parry confirmed talks around Project Big Picture had been ongoing for some time. but insisted the financial pressures of the COVID-19 crisis had sharpened the need for transformative action. "Now is the time to address both the long-term health of the game and the most challenging short-term crisis it has ever faced," Parry said. "Project Big Picture provides a new beginning which will revitalize the football pyramid at all levels. This new beginning will reinvigorate clubs in the lower leagues and the communities in which they are based. The whole of English football has been negatively impacted by this pandemic and the English football pyramid as a whole is only as healthy as those at its base. "Through this proposed restructuring we aim to strengthen those who need it most at a time when they need it most. This is about building on what is good and making the most of what works well in order to benefit the game as a whole, while simultaneously tackling those issues which trouble all of us."