GG plants trees to mark Arbor Day
Activities marking Arbor Month continued with Governor General Sir Rodney Williams and Lady Williams planting trees to bring focus to the annual event which is aimed at encouraging people to plant trees.
Their Excellences collaborated with the Department of Environment to plant a number of fruit trees on the lawn at Government House. Plants were also distributed to members of the Government House staff to plant at home. 
The trees distributed included mango, soursop, cherry, lime, lemon, golden apple and guava. 
The distribution of trees formed part of the Department of Environment's Arbour Month 2020 which was held under the theme, "Ride the Climate Wave: Planning and Adaptation for the Future Generation".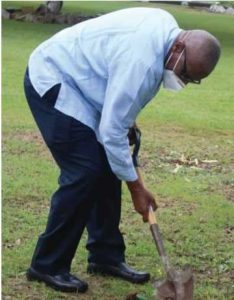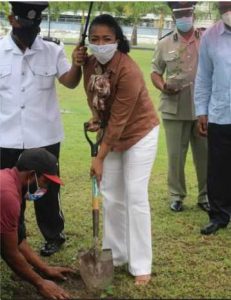 During the month of November an estimated 10,000 trees were planted or distributed to the public, schools and community agencies around Antigua and Barbuda.