The Soup Kitchen, the community-based entity that provides hot meals daily to those in need, is thanking Flow for a donation of chives, produced at its garden on Wireless Road.  
"Flow continues on its fresh produce donation drive to encourage healthy eating by gifting chives, sometimes known as scallions, from its garden to a most worthy cause," marketing manager Shand Merchant stated.
Manager of the Soup Kitchen, Sgt. Veldon Ragguette, said the organization welcomes all the help it can get from corporate entities and individuals in the society. "We provide one hot meal a day for between sixty and sixty-five persons at our Lower All Saints Road facility. We need all the help we can get," he stated.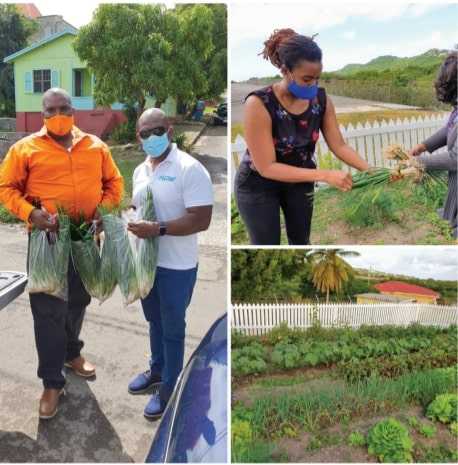 The meals are prepared on site during the week but on weekends, the Soup Kitchen gets assistance from the Street Pastors group and the Anglican Church.
According to Sgt. Ragguette, most of the donations come through the 'Adopt a Family' network of people who give regularly.
He said donations to the Soup Kitchen so far this year have been 'quite good.'