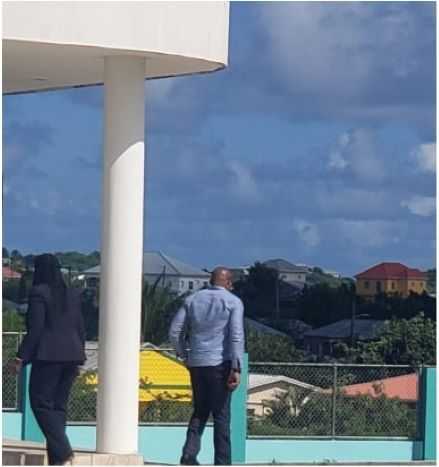 Former education minister granted bail, committal hearing set for March 
All Saints West Member of Parliament, Michael Browne, who is facing charges for predictable offences, was granted bail on Wednesday when he appeared before All Saints Magistrate's Court.
44 year-old Browne was represented by attorney-at-law Gail Pero who told the court during the bail hearing that her client has no previous convictions, is gainfully employed and will not interfere with the victim or witnesses.
Magistrate Ngaio Emanuel Edwards accepted the mitigating factors submitted to the court by Pero and granted bail to the politician in the amount of $15,000 with the conditions attached that he pay $6000 of the bail amount in cash, provide two Antiguan sureties, surrender his diplomatic and regular Antigua and Barbuda passports and report to a police station three times per week.
Magistrate Edwards also instructed Browne that he is not to make any attempt to interact with the victim or witnesses directly or indirectly. He was also ordered to stay 50 feet away from them at all times.
Browne's committal hearing has been set for March 23 at which time he will learn whether sufficient evidence has been gathered to escalate his matter to the High Court for trial.