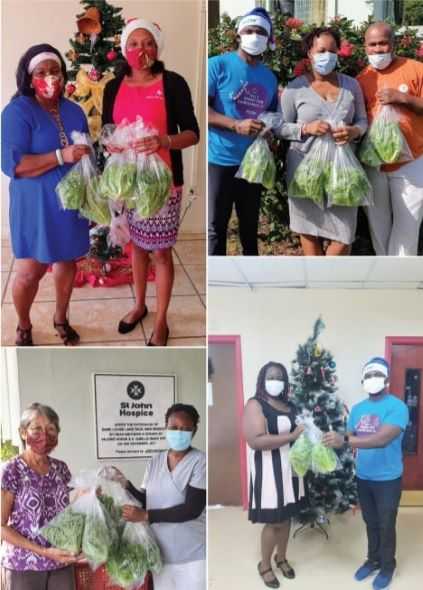 FLOW donates from its farm
FLOW has donated produce grown in its garden to the residents of three institutions. 
"In this season of caring and sharing FLOW presented the first fruits of its organic staff garden to several charities on island. The Care Project, the St. John's Hospice, Clarevue Hospital, Fiennes Institute and the Sunshine Home for Girls were all recipients of some beautiful lettuce bouquets," said FLOW's Marketing and Communications Manager, Shand Merchant.
He explained that this year employees at FLOW (Antigua) decided to align their charity efforts with the observance of World Diabetes Day (WDD) which is celebrated globally on November 14.
The first initiative involves planting an organic fruit and vegetable garden at FLOW's Clare Hall compound.  Harvested produce is being distributed to local charities to promote a healthier lifestyle by encouraging the incorporation of more fruits and vegetables into people's diets.
The farm has been in operation for just over a month.