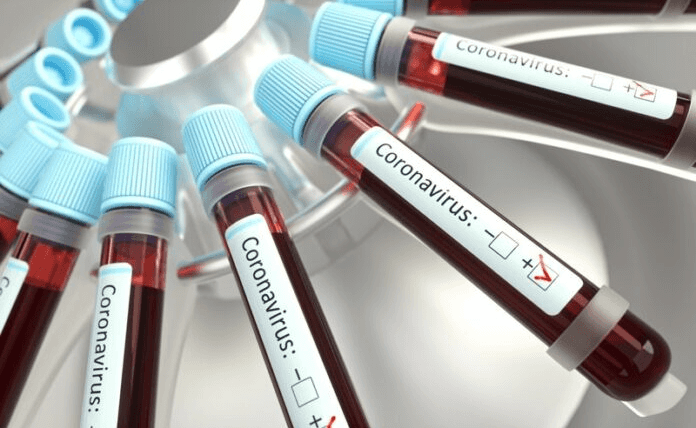 Europe, US reel as virus infections surge at record pace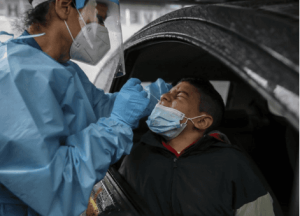 (Associated Press) Coronavirus cases around the world have climbed to all-time highs of more than 330,000 per day as the scourge comes storming back across Europe and spreads with renewed speed in the U.S., forcing many places to reimpose tough restrictions eased just months ago. Well after Europe seemed to have largely tamed the virus that proved so lethal last spring, newly confirmed infections are reaching unprecedented levels in Germany, the Czech Republic, Italy and Poland. Most of the rest of the continent is seeing similar danger signs. France announced a 9 p.m. curfew in Paris and other big cities.
Londoners face new restrictions on meeting with people indoors. The Netherlands closed bars and restaurants this week. The Czech Republic and Northern Ireland shut schools. Poland limited restaurant hours and closed gyms and pools. n the United States, new cases per day are on the rise in 44 states, with many of the biggest surges in the Midwest and Great Plains, where resistance to masks and other precautions has been running high and the virus has often been seen as just a big-city problem. Deaths per day are climbing in 30 states.
"I see this as one of the toughest times in the epidemic," said Dr. Peter Hotez, an infectious-disease specialist at the Baylor College of Medicine in Texas. "The numbers are going up pretty rapidly. We're going to see a pretty large epidemic across the Northern Hemisphere." Dr. Anthony Fauci, the U.S. government's top infectious-disease expert, said Americans should think hard about whether to hold Thanksgiving gatherings. "Everyone has this traditional, emotional, warm feeling about the holidays and bringing a group of people, friends and family, together in the house indoors," he said on ABC's `Good Morning America.` "We really have to be careful this time that each individual family evaluates the risk-benefit of doing that." Responses to the surge have varied in hard-hit states.
In North Dakota, Republican Gov. Doug Burgum raised the coronavirus risk level in 16 counties this week but issued no mandated restrictions. In Wisconsin, a judge temporarily blocked an order from Democratic Gov. Tony Evers that would limit the number of people in bars and restaurants. South Dakota on Wednesday broke its record for COVID-19 hospitalizations and new cases and has had more deaths from the disease less than halfway through October than in any other full month. Despite the grim figures, GOP Gov. Kristi Noem has resisted pressure to step up the state's response to the disease.