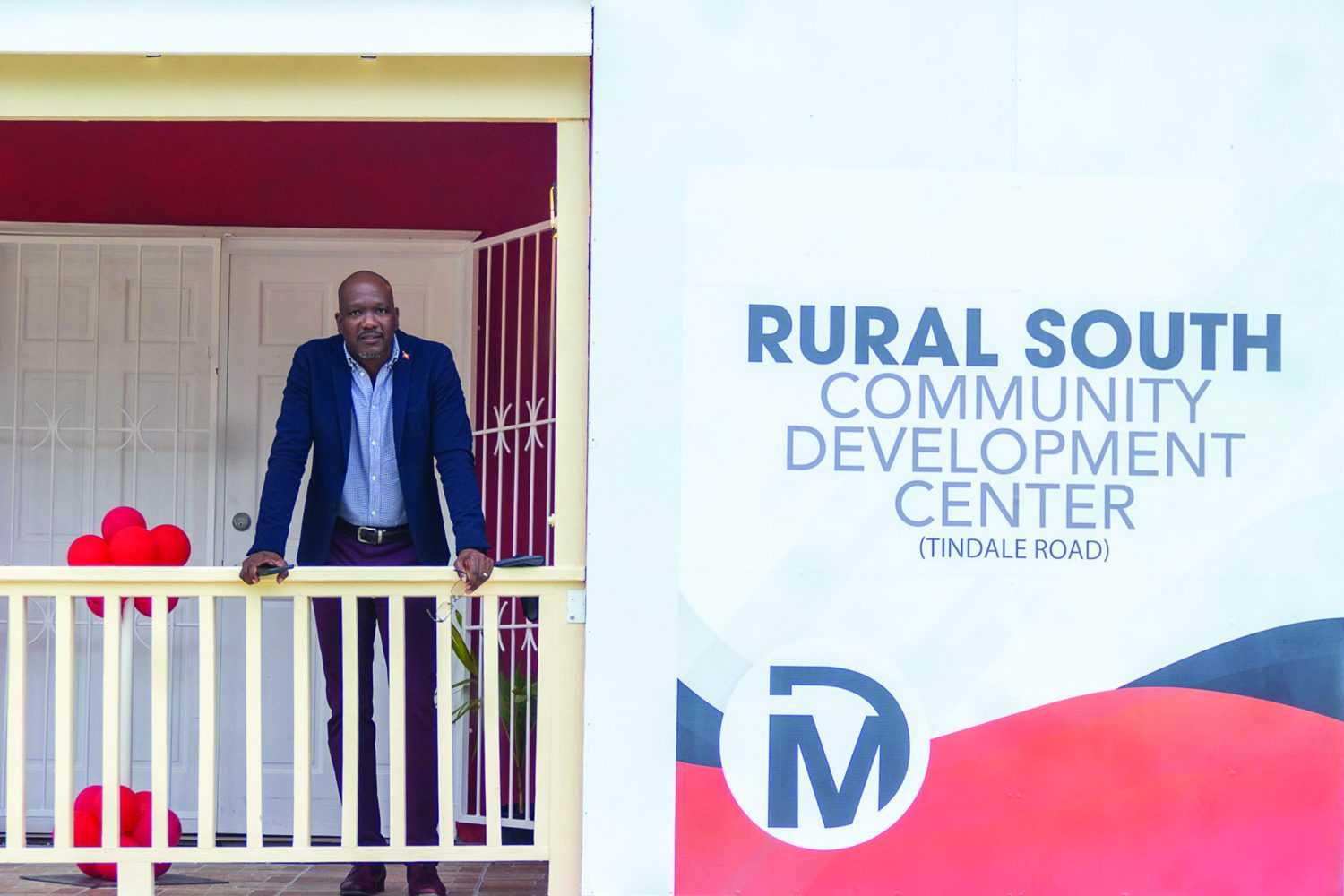 Daryll Matthew's vision for SJRS Community Centre
A detailed programme framework has been established to guide the successful delivery of initiatives being offered at the recently opened Community Development Center in the St. John's Rural South Constituency.
It is expected that the initiatives implemented under this framework will positively impact constituents.  
The project is guided by The Education for Employment and Entrepreneurship (Triple-E) Programme.  This programme has a singular and direct focus which is the empowerment of the constituents of St. John's Rural South. 
The programme was established on the premise that a quality education is a quintessential factor in social and economic upward mobility. 
With the knowledge that the residents of St. John's Rural South have the talent and ideas to improve their quality of life personally, as a community and as citizens, the programme will seek to decentralise educational opportunities from St. John's and offer quality educational services that will help learners to harness their talents, knowledge, skills and competencies into productive financial opportunities. 
The programme provides subsidised courses and facilities in areas including,  Computer access for school aged students and taught courses including Google Classroom, Microsoft Office Suite for projects, SBA preparation; UWI Open Campus certified short courses and English as a second language to Spanish speakers.
The centre will also facilitate workshops and seminars,  business development and professional development sessions.
The area's Parliamentary Representative, Daryll Matthew, identified one of the programme's key goals.
"To ensure that all residents of St. John's Rural South have the basic skills needed to build upon to accomplish whatever task or job is assigned in the future. This is the part where we train workers for the future." 
The programmes are also designed to contribute to developing the residents of St. John's Rural South into critical and strategic thinkers. 
Minster Matthew stated, "Persons need to learn to analyse the information given to them so that they can decide what is true. This is something needed everywhere from the workplace to avoiding purchasing every product advertised. They also need to be able to troubleshoot or strategise. The ability to logically attack a problem to come up with a viable solution is natural to some but not all. It helps us come up with ways to see solutions to issues in the community."
 Matthew, who serves as Minister of National Festival, Culture and the Arts, also sees the newly opened centre contributing to fostering strong ethics and good morals.  
"Being a moral person is knowing what society accepts as correct behaviour. While some see this as a family or religion's responsibility, a classroom is a perfect practice community to learn how we interact appropriately. There are also many levels to being a good citizen. Learning the way our government works is imperative in making our government remain a democracy. It also is important to understand laws, public works, and civil disobedience to understand how our actions influence the communities where we live."
MP Matthew is determined to ensure that participants in the programmes will improve their skill sets which will increase their employability and allow them to pursue their passion.  
"What makes us well rounded individuals is the broad range of things [that] inspire us. It is what makes us whole and healthy people."
The programmes commence in January 2021.  
Detailed information on registration and the full list of programmes that will be available will be made available in the weeks ahead.