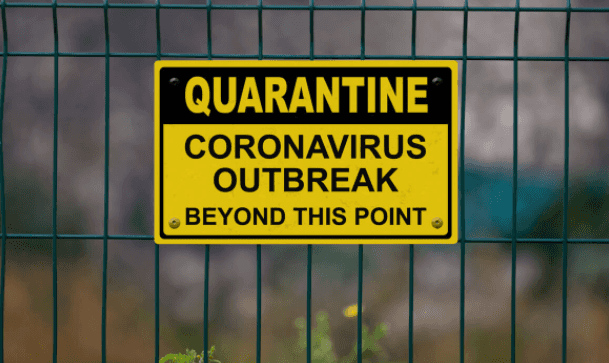 Customs container checking department quarantined over COVID-19 concerns
The Customs and Excise Division quarantined the entire staff of one of its departments over concerns related to the COVID-19 virus. In a statement issued on Thursday, the Customs Division said it activated several measures to contain any possible threat emanating from its Container Checking Department at the Deep Water Harbour as part of COVID-19 protocols. "Management was alerted by health authorities on Thursday 15, October, that a family member of one of the officers was identified among persons who may have been in contact with someone who had tested positive for COVID-19. In consultation with the authorities, management of the Customs and Excise Division have ensured that a programme of sanitisation begins with immediate effect and the officers be placed in quarantine," the Customs Division statement disclosed.
The Customs Division noted that none of its officers have been tested positive for COVID-19, but it is taking these precautionary measures 'out of an abundance of caution' to ensure the safety of all its employees and the public which it serves. The response is part of internal measures that were adopted months ago in response to the pandemic geared at reducing any exposure to COVID-19 among officers or the onward transmission to members of the public.
The Customs Division said it will be fully cooperating with the health authorities in ensuring that they are fully satisfied that the department is safe for officers, members of the public and all other businesses to operate. "The safety of all remains our highest priority and management will continue to ensure that the various measures being used to prevent the spread of the illness are given strictest adherence," the press statement concluded. Meanwhile, the Establishment Division is closed and its employees are in quarantine after a senior civil servant was diagnosed with COVID-19.
Seeking to allay the fears of those who may have come in contact with the senior employee or others in the department, the Ministry of Health gave the assurance that its contact tracing machinery has been activated. Recently several employees of the Ministry of Information and the Ministry of Education were placed in quarantine. As health officials continue to work to contain the spread of the COVID-19 virus, a call has been issued for Antiguans and Barbudans to remember the serious nature of the disease and the necessity of fully complying with health and safety protocols which are intended to prevent its spread.