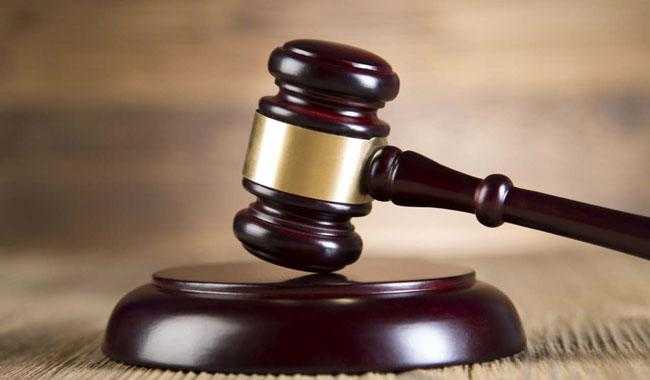 Curfew violators appear in court
Sixteen people appeared before the St. John's Magistrates' Court this week facing charges of violating the country's 11 pm curfew.
A number of regulations, including the implementation of a national curfew, were put in place to protect against the spread of the deadly coronavirus.
Police conducted a stop and search initiative last Friday which resulted in the curfew jumpers being caught in the American Road operation.  The operation began at about 11 pm when the curfew commences nightly.
Seven people appeared before the chief magistrate on Monday while the remaining nine attended court yesterday.
The penalties they received included fines and reprimands for two people who were then discharged based on their explanation to the magistrate.
Errol Henry was stopped by officers for being on the road after 11pm. He was convicted and fined $200 or serve one month in prison.
Henry and his girlfriend reportedly went to the pharmacy to collect her prescription. After doing so he dropped her home, but was called back to the house after the woman realised she had forgotten her medication in the vehicle.
Henry was stopped by the police while on his way home at about 11:05 pm.
Abaraham Alkhoury was ordered to pay the court $500 or serve one month in prison. Alkhoury is tasked with driving home workers from the restaurant where he is employed. The business place reportedly closes at 11 pm, therefore Alkhoury is normally still on the road after curfew begins.
Jason Browne was also fined $500, which he has until November 20 to pay, or he will face imprisonment for three months. Browne did not provide a reasonable explanation for why he was out past curfew.
Amis Pennyfeather, meantime, was fined $200 or one month in prison after he told the court that he was taking his friend to the hospital. He said his female friend has been suffering from depression and is not working. Pennyfeather said the woman has also not been eating. He told the court that he took something for the woman to eat, but she was not feeling well and he decided to take her to the hospital. He was stopped and ticketed for breaking curfew on his way to the hospital to seek treatment for her.
Cory Richards was also caught in the stop and search exercise. He was ordered to pay $500 or serve three months in prison after he failed to provide a plausible excuse for being away from his home after 11 pm.