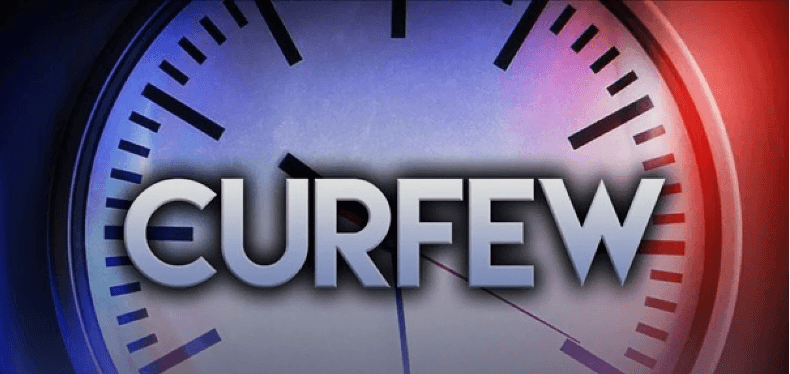 With Antigua and Barbuda still being impacted by the global coronavirus pandemic, the current curfew, which expires at the end of this month, is likely to be extended until the end of the year. Health Minister, Molwyn Joseph, has indicated that he will be making the
recommendation to extend the duration of the curfew to his Cabinet colleagues when they convene their weekly meeting today.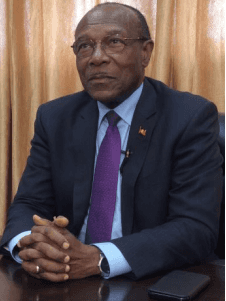 Joseph also said that he intends to petition the Cabinet to reduce the time of operations for bars from 11:00pm to 8:00pm. The curfew now in place begins at 11:00pm and ends at 5:00am. This move, he explained, is to help reduce the local spread of the COVID-19 virus.
"Based on comments made by the Chief Health Inspector, I am going to initiate discussions this week on whether or not we should look at the bars in particular because we cannot take chances. I don't think it is fair or just to have a situation where people can't forego a few months of frolic and fun for their own health and put the burden on the healthcare system. I just can't rationalise that," he stated.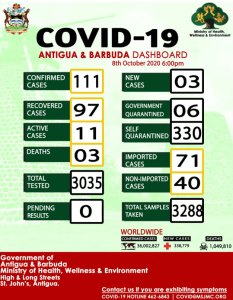 The latest dashboard indicates no new confirmed cases of the coronavirus in Antigua and Barbuda up to Sunday night, however, with active cases still at eleven, it has increased the economic consequences to the country as Antigua and Barbuda has been designated a 'Level- 3 high risk' area by the US CDC and the state of New York. Upon querying the country's 'high risk' classification, Ambassador Sir Ronald Sanders was informed that the designation applies to countries with more than ten active COVID-19 cases per one hundred thousand population. People arriving in the US from these countries must spend two weeks in quarantine.