Comptroller of Customs: revenue rebounding
At least one of the government's key revenue centres is reporting a rebound in financial collections. 
Despite this, the Customs Division has reported that revenues are still down from that reported in the  third quarter of 2019.
This is the assessment of the Comptroller of Customs, Raju Boddu. 
Boddu reported that at the end of September this year, revenues collected by the Customs Division totaled $243.47 million. This amount is roughly $34 million less than was collected by the same time last year.
Notwithstanding the shortfall, Boddu reported that the department has witnessed a small recovery in collections from the early months of 2020 when the country was forced to shut down because of the global coronavirus outbreak.
Until the end of March this year, revenues in the country were running ahead of projections, however, for the first two months of the shut-down, April and May, revenues nose dived with April collections totaling just over $11.4 million and May totaling $13.6 million. Since then, the gap between actual collections and intake has narrowed and maintained pace with 2019 statistics. 
The department observed that the improvement coincided with the government's decision to reopen the country's borders in June. Antigua and Barbuda was the first country in the region to reopen its borders following the April and May shutdown.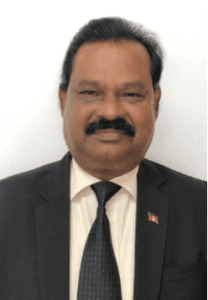 "We are not doing too badly as we see improvements in collection for each month after May to the point where collections for September were less than $1 million compared with the same month for last year," Boddu stated.
Total revenues for 2019 at the Customs Division was $390 million and the government had projected that it would raise between $405 and $410 million this year. 
"We have now revised our projections this year because of the negative impact of the coronavirus pandemic. We now expect to collect approximately $350 million for all of 2020. We are looking forward, with some anticipation, to the months of November and December which are our best revenue months for the year to lift us up to respectable figures," he declared.
PointeXpress is presently working to secure the Customs statistics from the Inland Revenue Department which will be published in a subsequent issue.