Chief Health Inspector on Dengue Fever
The Chief Health Inspector has issued a call for citizens and residents to play their part in preventing the spread of the Aedes Egypti Mosquito through breeding. The mosquito is responsible for Dengue Fever among other illnesses to include Zika and Chikungunya.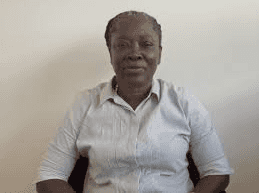 With the shortage of water leaving many to store the commodity in containers, Chief Health Inspector Sharon Martin says what is important is that those containers are properly secured to prevent mosquitoes from laying eggs.
Martin also advises that buckets and the like must be cleaned since eggs can be attached on the inside. She also recommends how to deal with mosquito larvae in the home.
There have been outbreaks of Dengue Fever in St. Lucia and St. Vincent and the Grenadines. In St. Lucia between Aug 9 to 15, 168 cases were confirmed, while St. Vincent and the Grenadines is said to be experiencing its worst outbreak of the mosquito-borne viral illness in eight years, with 274 cases confirmed by laboratory tests as of Monday. The chief health inspector says everyone has a role to play in preventing the spread of Dengue Fever.