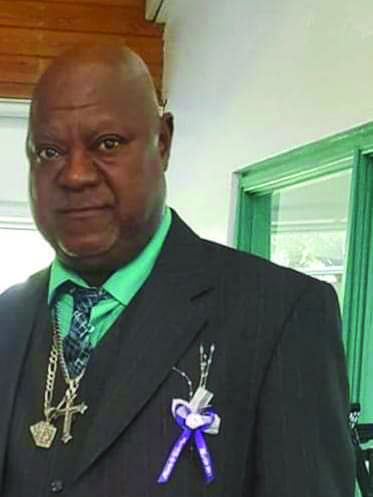 CELEBRATING A CULTURAL ICON – AN UNSUNG HERO
The Bendals and Point and Villa communities came together to celebrate the life of James Michael Thomas, who was also known by 'Obashuba', 'Moushay' or 'Pops'.
Thomas was given a traditional Point 'state' funeral which included cultural musical tributes. 
A number of  community and national legends of arts and culture were also in attendance to pay their final respects. 
Very early in life, 'Pops' distinguished himself because of his affinity to learn, and often master, many of the interests he took up. According to his brother Dr. Veron 'Solo' Benjamin, "From childhood, my brother was a great apprentice. He learnt how to cook, wash, dance, sing and make and play his own instruments among other things. 
"Moushay or Obashuba also joined the 1st Antigua Scout movement under the leadership of Scout Master Theodore George of Martin's Village. He enjoyed camping and all of the activities that Scouting offered. This included the blowing of a wind instrument. This was the tuba. When he brought home the instrument it was much bigger in size than me. I tried to lift it up and almost tumbled over. 
"James or Obashuba also beat the big drum in the 1st Antigua Scout's marching band. I also remember that he made a sardine tin guitar and played it at the back of our Sunday school class at Mission Church in Gray's Farm." 
He was also a talented tradesman and carpenter, however, when tourism became Antigua and Barbuda's main industry, he joined the staff at the Jolly Beach Hotel where he was a bartender. Many years later he took employment at Jumby Bay where he remained until his retirement.
Obashuba was also a gifted wire bender; the traditional carnival costume method of costume making. For many Carnival seasons, he worked with George 'Tassa' Hunte of Showcase Mas Troupe and Arising Mas troupe as a costume builder.
Moushay's love affair with Point began when he began a joinery apprenticeship with his godfather at Mr. Browne's Workshop. He went on to start a family there in which he fathered two sons and at the community level he made a musical connection through his association with the Point and Villa Iron Band and the Hells Gate Steel Orchestra. 
His relationship with the Point and Villa Iron Band would last 25 years.  He was the band's captain for over 20 years until he yielded the position to his son after his health deteriorated. During his period as captain, iron bands experienced a resurgence and became a more organised business operation.  Pops was responsible for the establishment of the Iron Band Cook Shop which was a main source of revenue for many of the band's trips overseas and its other projects.  His tenure as captain also saw the standardisation of the performance fees for the band and many of its members were able to earn a living from the band's gigs.
He also played a pivotal role in building a strong business relationship between the band and the Vitus Mas Troupe.
His commitment to the communities he called home and his family, friends and coworkers remained strong until his passing.  
Moushay left behind his wife of 27 years, Brendalyn, his children, grandchildren and numerous family members.

PointeXpress Art & Entertainment pays tribute to a man who was of and for the people, who willingly gave his skills and talent to the cause of the upliftment and preservation of the traditional cultural art forms of Antigua and Barbuda.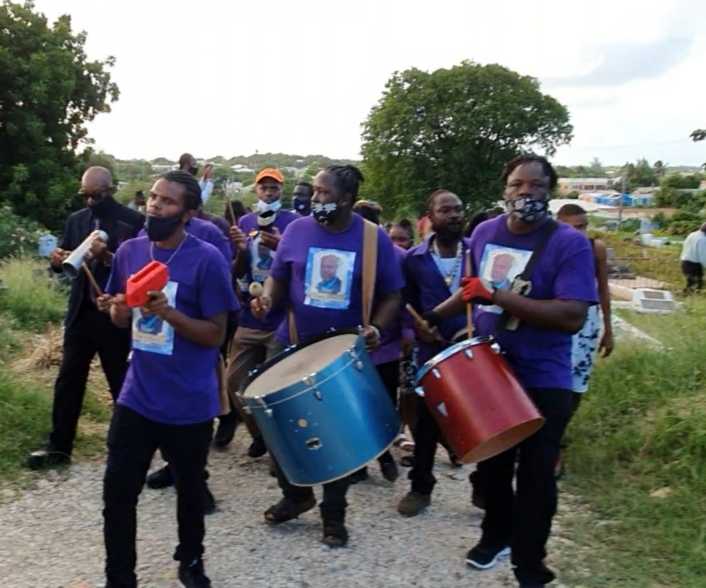 We will never forget you Pops!