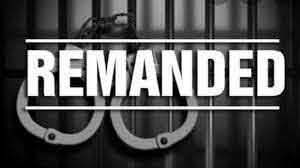 Cashew Hill man remanded on gun, ammunition, drug charges
A 25-year-old Browne's Avenue man is expected to return before the court on November 25 after he was remanded to Her Majesty's Prison on gun and drug charges.
Tyree Smith appeared before Chief Magistrate Joanne Walsh in St. John's Magistrates' Court this week on charges of possession of an unlicensed 9mm firearm and the possession of 12 matching bullets.
Smith has also been slapped with a charge of possession of 1,049 grammes of cannabis and possession of cannabis with intent to transfer the drug.
He was not required to enter a plea to the charges at this stage.
Smith was arrested and taken into police custody on November 13 after officers discovered the illegal items during the execution of a search warrant on his Cashew Hill home.
Smith, according to the police, was present when the search was carried out.
The gun, ammunition and the drugs were seized by the police.