On the heels of healthcare workers receiving their second dose of the COVID-19 AstraZeneca Vaccine, members of Cabinet gathered at the Office of the Prime Minister to receive their second dose, officially making them, fully vaccinated against COVID-19. 
Their vaccination took place with the presence of the media in an effort to help inspire the general population to get vaccinated.
According to the Ministry of Health, Wellness and the Environment, "Health officials are reminding members of the public that it is important to obtain the second dose to increase the efficacy of the vaccine and boost protection against COVID-19. The COVID-19 vaccine prevents serious illness, hospitalization, and death." 
Dr. Courtney Lewis, Medical Director of Dr. Lewis Medical and associates issued a public service association reminding the public to get vaccinated. "Getting your second dose ensures you get your maximum protection against COVID-19 as well as the longest protective effects of the vaccine. I am also employing our young adults to go out and get vaccinated. We can't get to herd immunity without you." Dr. Lewis said.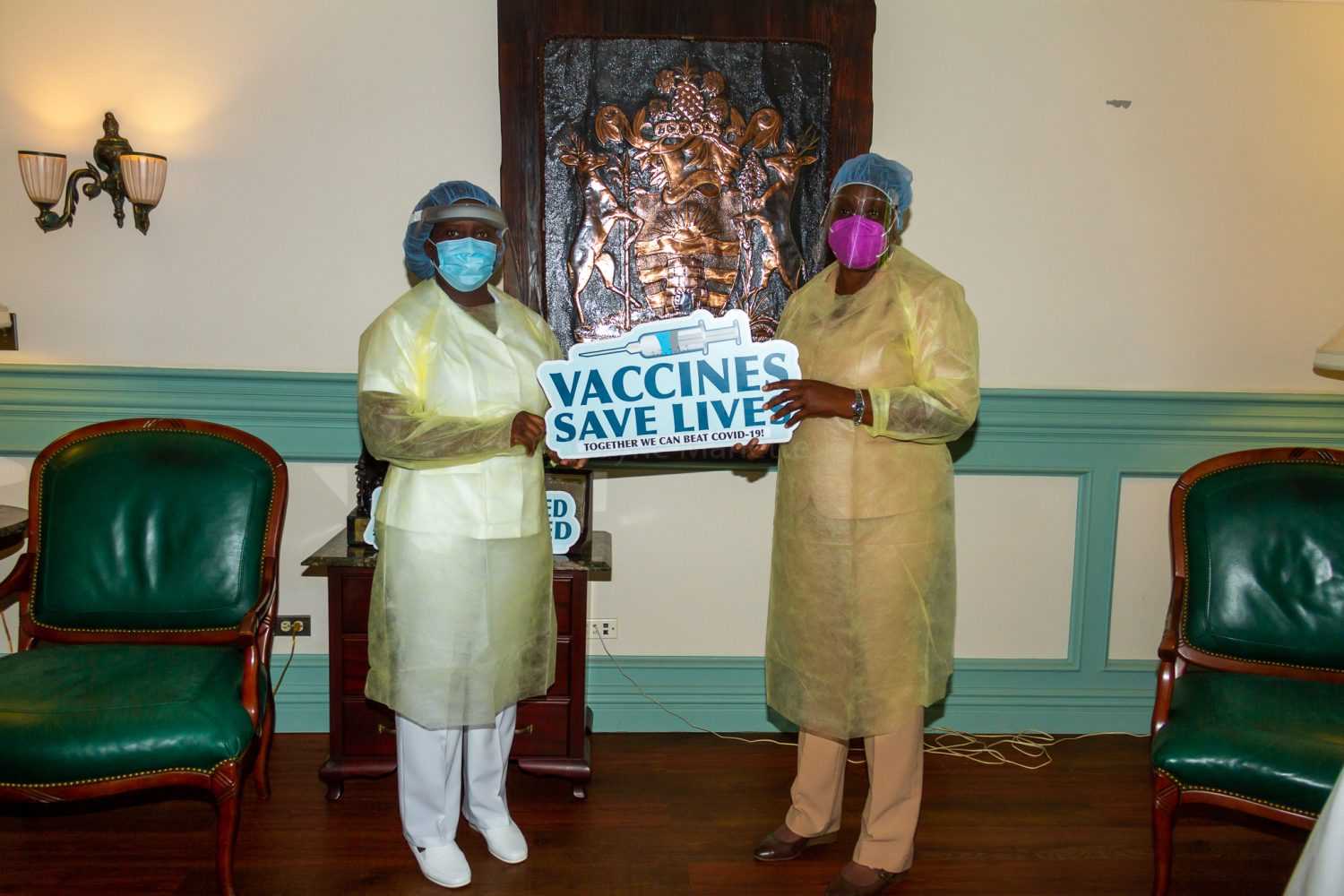 The general public is asked to pay attention to dates given within their vaccination card for their second dose. A subsequent announcement will be made for the second dose schedule for uniformed bodies and targeted groups.
To date, Antigua and Barbuda has vaccinated over 30,000 citizens and residents.