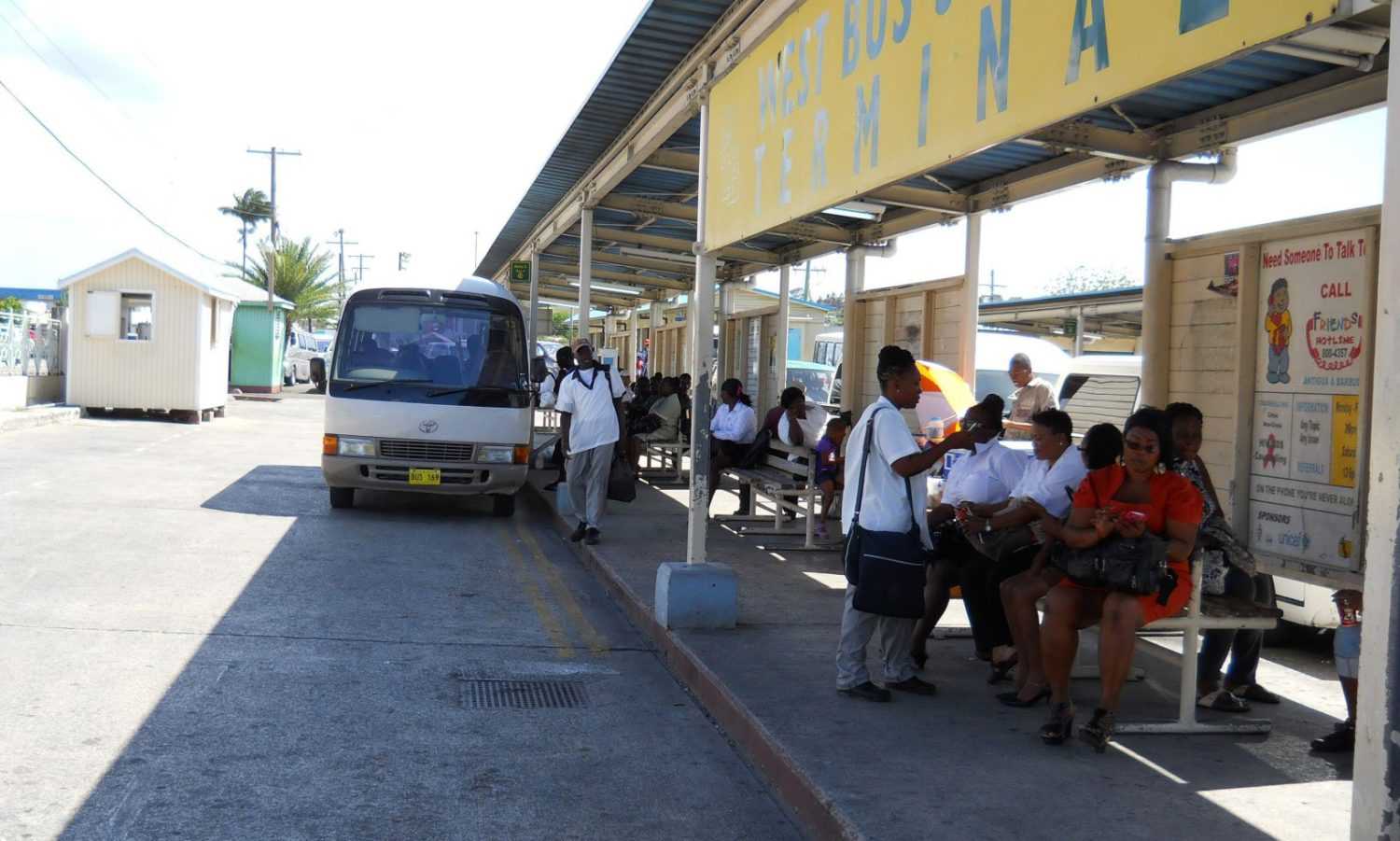 Bus Association wants benefit fund for members
The Antigua and Barbuda Bus Association has announced some bold moves to ensure that benefit funds are definitively set aside and actually paid to Association members in times of misfortune, or upon arrival of their twilight years. Association president Keithroy Black and PRO Earl Waldron were guests on Point FM's Browne and Browne Show last Saturday, 22nd February. They said for the past 20 years, at least, Association members have paid an estimated $8 million to the Antigua and Barbuda Transport Board (ABTB) for use of the West Bus Station. They said this money was made up from fees of $5 per day, six days a week, or $30 weekly, paid by each bus using the facilities. For some reason, which the executive members say they have not been able
to fathom, the payments were never collected from East Bus Station users, but they are hoping this can be changed going forward and equity brought into the system across the board. Black and Waldron lamented that of this $8 million collected by the ABTB, "Not a dime has ever been paid to members." The Bus Association's constitution, they said, calls for the establishment of a fund, as of 2003, from which members could ben
efit in case of accident or other unforeseen occurrence. This, having never been done to date, the Association wants the Transport Board to put something in place for the benefit of bus drivers. Major consultations between the Association and the ABTB have taken place recently at the Sir Vivian Richards Stadium, resulting in Bus Association members voting to approve an increase of the daily fee from $5 to $8.
The aim is for the extra $3 per ticket to be placed into a provident fund of sorts for Bus Association Members who – by reason of age or incapacity – are no longer able to earn their living plying this trade. It is also hoped that some measure of death benefits can be paid out of this fund to the survivors of bus operators who pass away. According to Black and Waldron, relatives of the deceased members often call the Association to inquire if any financial assistance or benefits are available and, sadly, have to be answered in the negative. President Keithroy Black also noted that the Bus Association is in need of its own office, adequately equipped and staffed. He is hoping that accumulation of the extra money will be able to provide for this in the near future.