Bench warrant against Asot Michael discharged
The civil case against Member of Parliament for St. Peter, Asot Michael, was adjourned until September 21, 2020, when he appeared in court on Thursday morning. Michael presented himself to the court after a bench warrant was issued for his arrest by Chief Magistrate Joanne Walsh because he failed to appear before the court on a civil matter. His appearance on Thursday resulted in the bench warrant being discharged.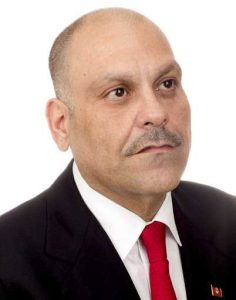 Michael offered humble apologies to Chief Magistrate Walsh for failing to present himself to the court on September 9th. Although Michael's defense attorneys have described the civil suit as 'outrageous', the St. Peter MP explained that he had 'absolutely no intention of disrespecting the Court' and was absent due to illness.
He continued that he had been suffering low blood pressure and chest pains for more than a week which
eventually resulted in him being transported by ambulance to the Mount St. John's Medical Centre. Subsequent to being treated at the hospital, he also visited ophthalmologist, Dr. Ian Walwyn, last Friday to receive treatment for a ruptured blood vessel in his left eye. Michael said he had been heavily sedated during his illness resulting in his inability to appear before the Court. In the interest of preventing further
delays to the court, and in the interest of the swift execution of justice,Michael instructed his attorneys request that the Court grant a continuance of the matter in his absence.