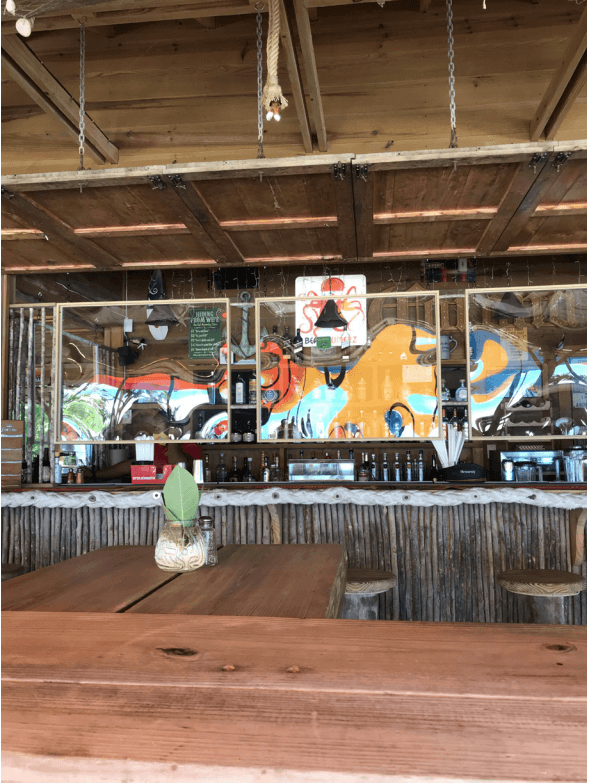 Beach Limerz gets 'Thumbs Up'
The popular Fort James restaurant, Beach Limerz, has been singled out by the Ministry of Tourism for its innovative implementation of the national guidelines for restaurant operations during the COVID-19 pandemic. The ministry commented on the fact that the restaurant's owner and general manager, Barry 'Scorpion' Edwards, had made notable adjustments which were in keeping with the standards set by the Ministry of Health to limit the spread of the coronavirus.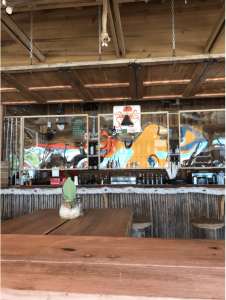 "From the new wattle and daub entrance gate, to glass and acrylic partitions and a patio extension for a more scenic dining experience, social distancing and crowd control are now achievable. Of course, hand washing, and sanitizing stations are an added feature and strict adherence to temperature checks at the entrance is a must do!" a press release from the Ministry of Tourism said. Tourism Minister, Charles 'Max' Fernandez, and other
tourism executives, who recently toured the restaurant and entertainment center, all returned positive impressions.
"All additions have blended uniquely well with the ambiance of the establishment and this is quite impressive!" remarked Minister Fernandez. According Beach Limerz's proprietor, Scorpion, adjustments have also been made in order to direct patrons to outside seating
which will allow for greater adherence to social distancing requirements for the protection of both local customers and tourists.
"We are looking to continue these precautionary measures even beyond the COVID-19 pandemic because our local and visitor clientele experience is extremely important to us with safety being paramount at all times," Edwards stated. The Beach Limerz Restaurant was recently recognized by Trip Advisor as being among the top ten percent of businesses on their platform that offer the best dining experience.