The national vaccination exercise moved to the sister island Barbuda on Tuesday where the team was well received by residents of the island.
Secretary of the Barbuda Council, Paul Nedd, said the exercise drew participation from most of the elected members of the Barbuda Council as well as the parliamentary representative, Trevor Walker.
"We had many persons turning out to be vaccinated, including our frontline and essential workers such as nurses, police and senior members of the council staff. Many other individuals took the opportunity to vaccinate as Barbudans have generally accepted the need to inoculate themselves from the COVID-19 virus," he reported.
An estimated fifty-five persons received their first dose of the vaccine, and according to Nedd, the team is likely to return at a later date to complete the vaccination exercise.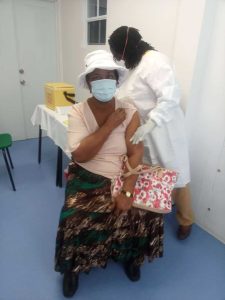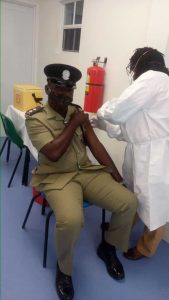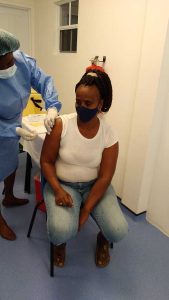 Nedd however wants more dialogue between the health authorities in Antigua and the Council on critical issues affecting the island, such as the current vaccination exercise. "I wish the health authorities would have involved Barbudans a little more in discussions around these issues. There has been none; however, we are optimistic that this will happen soon. We believe that in situation as a pandemic, we should all be operating from the same page," he remarked.
According to Nedd, most Barbudans will present themselves to be vaccinated when the opportunity presents itself.