'Mitigating the Impacts of COVID -19 through the supply of fresh food to rural Households' was the title given to an Inter-American Institute for Cooperation on Agriculture (IICA) project which has hit the shores of sister island, Barbuda.
The Barbuda Council and those benefitting from the project welcomed the agriculture-based initiative, as it is seen as renewed effort to strengthen food production and security.
According to the Ministry of Agriculture, Fisheries and Barbuda Affairs, "The Barbuda component of the project includes the construction of a seedling nursery, a rapid multiplication humidity bin to grow roots and tubers, the installation of drip irrigation systems and the distribution of five different types of seeds to small scale farmers and backyard gardeners in Barbuda, compliments CARDI. The project is being done in collaboration with CARDI, the Ministry of Agriculture, the Barbuda Council Agriculture Division and the Ministry of Education, through the Sir McChesney George Secondary School. The educational institution is also a beneficiary of the project."
Parliamentary Secretary in the Ministry of Agriculture, Fisheries and Barbuda Affairs, Senator Knacyntar Nedd, is said to have welcomed the initiative and looks forward to continued collaboration with IICA on even bigger projects.  
IICA's National Specialist Craig Thomas said that the organisation is committed to the growth and development of the agriculture sector and will continue to provide technical support as the need arises.  
The Agriculture Ministry indicated that the Antigua leg of the project was implemented back in February when several small-scale farmers received irrigation supplies from which they are already seeing the benefits following installation.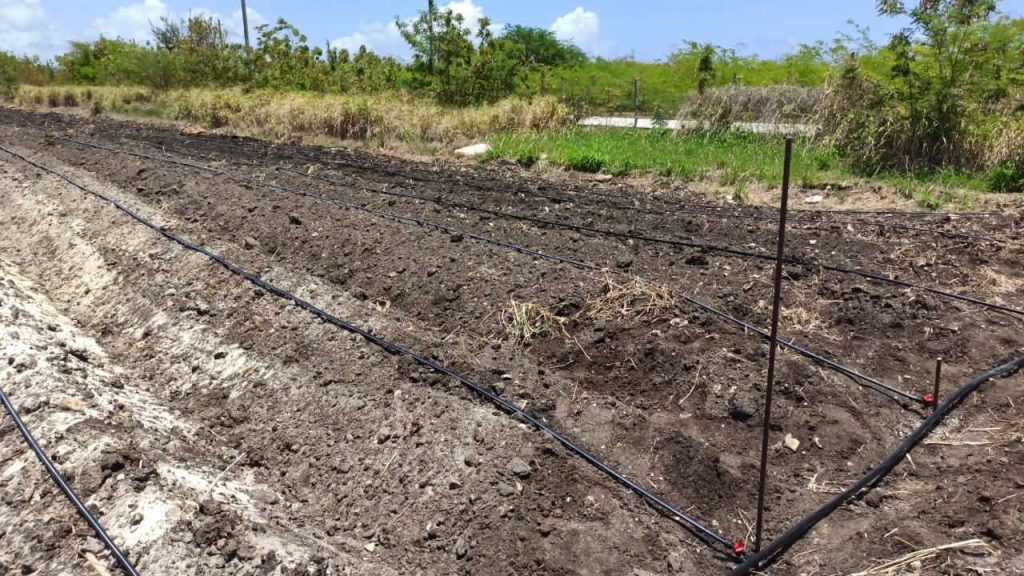 According to Senator Nedd, "I hope to see continued collaboration between the Central Government and Barbuda Council on projects such as these and more so, those of a larger scale. In addition, a drip irrigation system will be installed as well as distribution of seeds to fifteen backyard and small scale farmers, compliments CARDI." 
The senator continued by congratulating the stakeholders involved, for making the initiative possible. "Kudos to the donors, and to the agriculture workers of both the Ministry of Agriculture, Fisheries and Barbuda Affairs, and the Barbuda Council that are going over and beyond to ensure that this project is executed flawlessly."
Antigua and Barbuda and Haiti were the two pilot countries selected for this project to the tune of twenty-seven thousand US dollars.