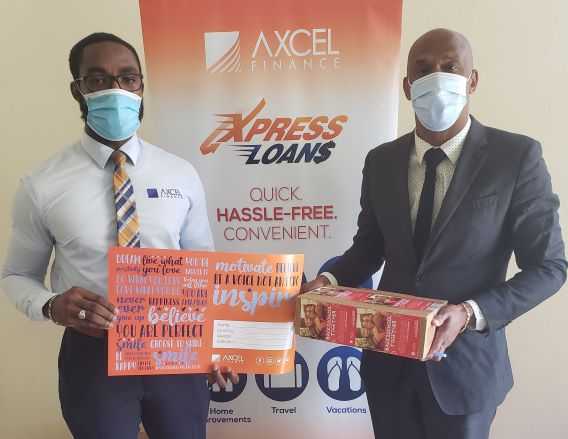 Axcel Finance donates to education
On Tuesday, Axcel Finance donated a quantity of book covers and pencils to the Ministry of Education. 
The microfinance company operates branches throughout the region, including in St. John's, Antigua.
In accepting the materials from Jahvaun Goodwin, Axcel Finance's Operations Manager, Director of Education, Clare Browne acknowledged the continued efforts of the company in providing school supplies to the nation's students and creating opportunities in the form of career guidance and internships which serve to prepare young people for the job market.
The book covers and pencils will be distributed to students across the country's four school zones.