Athill drifts away from UPP
The contentious issues between the opposition United Progressive Party (UPP) and Gregory 'Driftwood' Athill, have escalated to the point where the former candidate has decided to 'pack up his Georgie bundle' and leave the party. Athill was a candidate for the UPP in the 2018 general elections in the St. Paul constituency. He was defeated by the incumbent, E. P. Chet Greene.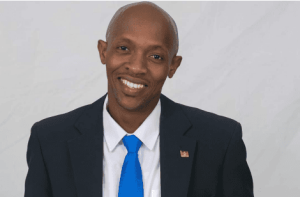 "I think what pushed me over the edge was that last Sunday the party was having its General Council meeting and while that was happening, many persons at the meeting were calling me via whatsapp to let me hear the talk about the St. Paul's branch alleging that the executive was a problem among other issues," Athill explained.
The former UPP candidate said there were persons at the General Council meeting who stated that he controlled the members of the executive resulting in the need to get rid of him. "If I have been there for the past six years doing the work wouldn't it make sense for the people to be supportive of me knowing that I have been doing the work?" he queried.
Athill said he was also accused of not supporting the candidacy of Dr. Cleon Athill, who has replaced him on the UPP ticket for St. Paul. "She hasn't reached out to me. Why should I be reaching out to her? She is the one that needs the support," he retorted. According to Athill the things being said about him personally, and the executive, at the meeting 'wasn't
nice'. He also revealed that there was an attempt to suspend the executive which was later abandoned after it was pointed out that this move, if executed, would have no legal binding