APUA loan needs parliamentary approval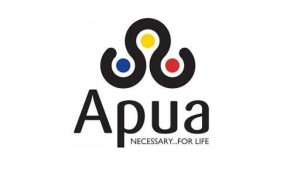 The $168 million loan which APUA has negotiated with a local bank has hit a snag; the bank wants the government, which is  guaranteeing the loan, to get parliament to give its approval. This development was announced in this week's post-Cabinet Notes which also revealed that although the loan has been  approved in principle, APUA has not yet been able to drawdown the money.
Cabinet spokesman, Melford Nicholas, explained why. "The term-sheet offered by the bank
has been duly executed and this particular loan was given on the basis of the government guaranteeing the debt. Accordingly, based on the requirements which the bank has  established, they would expect us to go the full length which means taking the matter
to parliament. So at the next sitting of the parliament, we are obliged to take
this matter to parliament and to get its consent."
Nicholas added that this step will ensure that all 'I's are dotted and 'T's crossed allowing APUA to access the money. APUA already has plans for how the money will be used. Chief among its plans is the purchase of the supplies necessary to facilitate the installation
of a new pipe network in St. John's. APUA will also consolidate several current loan  obligations under the new line of financing. The loan agreement is being negotiated with the Antigua Commercial Bank.
APUA will collaborate with the Ministry of Works in respect of the re-piping project. This is necessary to ensure that roads dug up during the installation of the new pipe system can
be restored beginning some time after Christmas 2020. The Cabinet also credited the
strength of the local banking sector as a factor which made a loan of this magnitude possible.
"The resilience now being displayed by local banks, the Cabinet concluded, is the outcome of the increased faith which other banks now have in these local financial institutions, since the value which they secured from the pending purchases has redounded to the benefit of their clients, including APUA," the Cabinet Notes concluded.