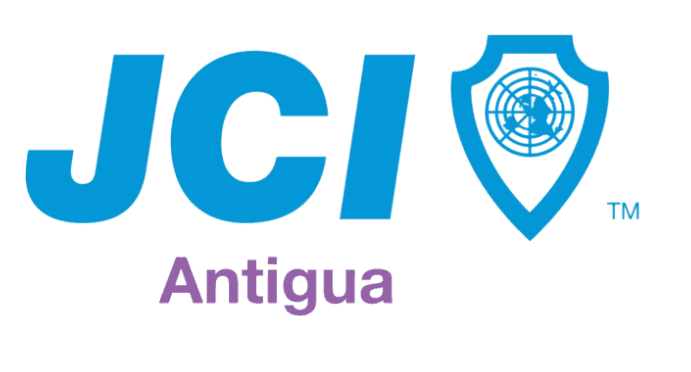 Antiguan elected to serve as JCI West Indies Vice President
Over several days, the Junior Chamber International West Indies held a series of virtual events to mark the observance of its 60th National Convention. Among the highlights of
the annual event, which were the Board of Directors elections and the regional awards night. Normally, the week long event would have enjoyed the participation of hundreds of young professionals from across the Caribbean. JCI Antigua President, Andrea Smithen, through an active virtual campaign, was successful in becoming elected to the position of
National Vice President of the JCI West Indies Board of Directors.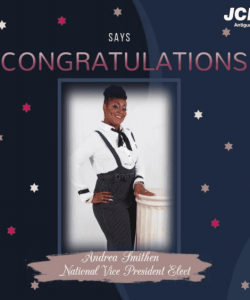 While the leader of the local chapter won her seat, JCI Antigua managed to also capture fourteen of twenty-two available awards. The awards included participation in the Peace is
Possible campaign; World Clean-up Day; Disaster Risk Management; largest delegation at the virtual convention; Public Relations Champion award; Public Speaking Champion; Jaycee Therese Mills Debating Champion captained by Janelle Saunders and team members, Vice President Janet Simon, Donte Walter and Jasheeda Brodie.
JCI Antigua also secured the Most Professional Local President and Most Outstanding Local President, Andrea Smithen; Most Outstanding West Indies Board Officer, Secretary General
Shenique Barry; Most Outstanding Member, Public Relations Officer, Laurel Jonas; Most Outstanding New Member, Donte Walter and Most Outstanding Local Organization. The Senator Leandra James Cancer Awareness Campaign, which includes the Virtual Colour Run and Fitness Jam, copped several awards including Best Local Long Term Community
Programme and Best Local Global Goals.
JCI Antigua's business seminars received the Best Local Corporate Social Responsibility award. JCI Antigua's public speaking champion, Therese Mills, will also represent the West Indies at the Conference of the Americas in Panama in May 2021.