A former member of the Royal Police Force of Antigua and Barbuda (RPFAB), Ivor Lawrence, and his brother Charles Lawrence, both of whom now reside in New York City, have made a donation of protective gear for use by police officers who are among the nation's front-line staff.
The donation included mask, personal protection equipment (PPEs) and gloves to help protect police officers, whose duties bring them in contact with members of the public on a daily basis. 
The brothers have a history of making donations to worthy causes in Antigua and Barbuda over the years. Ivor Lawrence, who retired from the for RPFAB four years ago after thirty-four years' service, said he and his brother were moved following the recent death of Corporal of Police Clifton Common, who was killed in the line of duty in February. Originally from Bethesda, they quickly pooled their resources to pack a barrel of supplies to donate to the St John's Police Station.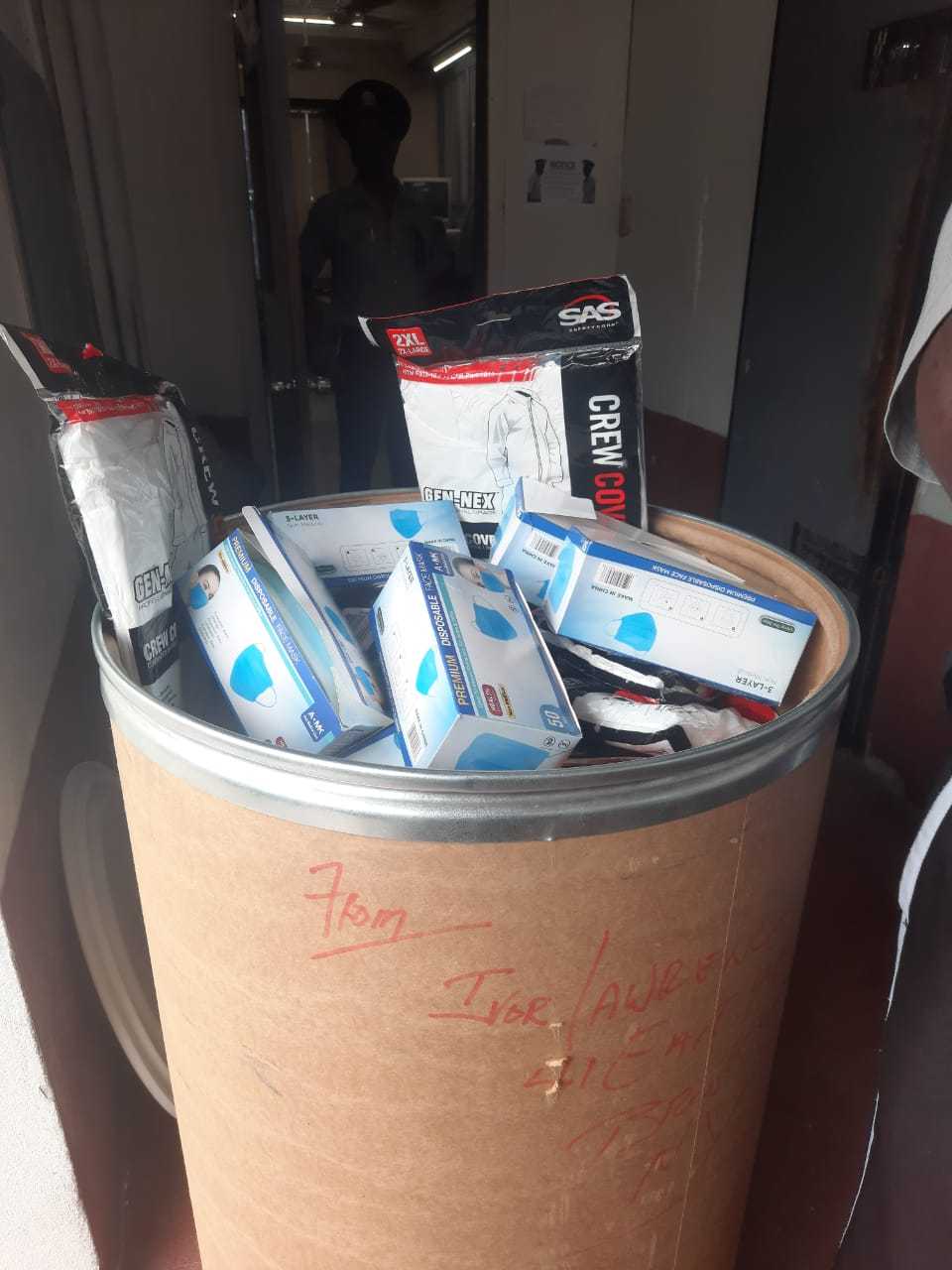 Following Hurricane Irma, they helped to mobilise and made a donation of school supplies to the children of Barbuda.  
Coordinating the latest donation here in St John's was Sergeant of Police Franz Quinland, who is stationed at St John's.
Additionally, the Lawrence brothers have donated to several humanitarian causes to develop individuals and communities in the past; these include donations to the Bethesda Primary School.
Charles Lawrence is a contractor in the New York area and he has the distinction of being the first Antiguan to erect a twenty-two-storey high-rise in New Yory city. He completed the project five years ago.