Antigua and Barbuda remains a level 3 destination according to CDC
Despite  Antigua and barbuda's protest at being listed as a level three destination by the CDC, the island remains among eleven nations in the Caribbean that remain in that category. In the latest update of its COVID-19 Travel Recommendations by Destination dated 13th October, Antigua & Barbuda is listed as Level 3, where COVID-19 risk is high. The Centers for Disease Control and Prevention has only five countries in the Eastern Caribbean, where the Covid-19 risk is very low. Those countries are Dominica, Montserrat, St. Lucia and St. Kitts and Nevis. St. Vincent and Grenadines is in the category of level 2, where the risk is moderate.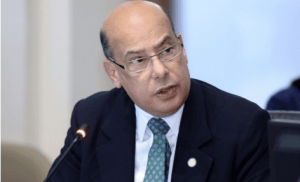 Earlier this month, Antigua and Barbuda's Ambassador to the US, Sir Ronald Sanders wrote to the headquarters of CDC, the US Department and the Governor of New York State, Andrew Cuomo called for an urgent review of the "true and verifiable" conditions in the country regarding its control and prevention of COVID-19.
Ambassador Sanders said that the facts would indicate that, at worst, Antigua and Barbuda should be categorised as a "Level 1-Low Risk" destination. He said, more accurately, Antigua and Barbuda "should be on the list of countries requiring, 'No Travel Health Notice'", since COVID-19 risk is very low and the country's performance in preventing and containing the virus is equal to many of the countries, and better than others, that require no travel health cautions". However, with the list updated on Tuesday, it appears the US officials are refusing to accede to Antigua and Barbuda request.