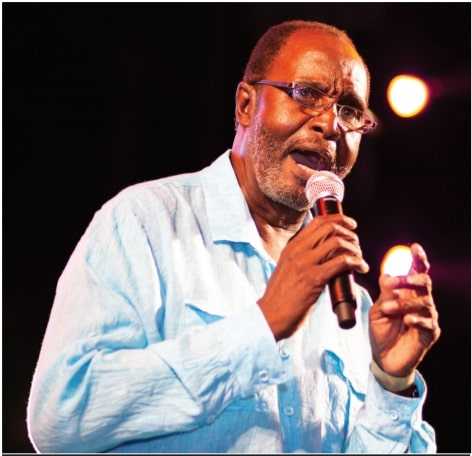 Another Antiguan calypso giant falls
The nation of Antigua and Barbuda is in mourning following the death on Saturday of Antiguan cultural and calypso icon, Joseph 'Calypso Joe" Hunte.
Hunte was a regular finalist in the Calypso King competition of the 1970's and 80's where he won the Calypso Monarch title in 1971. One year earlier, 1970, Kaiso Joe became the first Antiguan artist to win the road march competition with 'Bum Bum'. 
Prior to this, Antigua and Barbuda's road march was chosen from the music of Trinidad and Tobago's artists.
Calypso Joe was an outstanding composer and artist with a unique delivery style. 
Born in the village of Johnson's Point, proudly represented the people from 'Round South' and considered his country roots as a badge of honour.
Some of his memorable songs include 'A Nation To Build, A Country To Mould', Tribute to VC', 'Antigua on Fire' and 'Whop Whap'.
He was among the original members of the Pepperpot Calypso Tent, which for decades was the breeding ground for young calypso talent in Antigua and Barbuda.
Calypso Joe was the father of several children including fete promoter, Jime Hunte, Marlon Hunte, who along with wife Tavia, is the owner of Hunte Chicken Farm, Marvin Hunte and Helga Hunte.
Culture Minister, Daryll Matthew, described Hunte's death as "a personal loss and a great loss for the people of Antigua and Barbuda". 
"Calypso Joe was one of our musical icons. His sweet melodious voice. I can imagine listening to him and watching him strumming his guitar now with his ever-present straw hat, representing Antigua and Barbuda in a variety of fora. His appearances range from gigs at hotels, a small birthday party or even the international stage; he would never say no to an opportunity when asked," Matthew recalled.
The minister recalled fondly Hunte's performances for the Rotary Club, of which he is a member.
Hunte's passing comes on the heels of calypso greats Sir Rupert 'King Swallow' Philo and Tyrone 'Edimelo' Thomas. This, Mathew said, makes Hunte's death even more difficult to bear. 
"We in Antigua and Barbuda are worse off for his transition. Condolences to his entire family, some of whom I know quite well. Rest in Peace Calypso Joe."