Students of the Antigua Girls High School (AGHS), the nation's oldest all girls educational institution, are using their talents and creativity in the fight against childhood obesity.
The students combined efforts with several entities to paint 'a poignant, colourful and creative health mural' on the external walls of the school's compound to bring attention to the issue. 
"The project dubbed #ArtStudentsAgainstObesity was made possible through a collaborative effort between the Ministry of Health, the Rotary Club of Antigua, Organisation of Eastern Caribbean States (OECS), UK High Commissioner, Karen-Mae Hill and the school," a statement from the Rotary Club said.  
The unveiling ceremony was done in the presence of the student body, teachers, parents, members of the Rotary Club and officials from the Ministries of Education and Health.
Chief Nutrition Officer in the Ministry of Health, Samantha Moitt, explained that the ministry is very pleased that the concept has come to fruition after almost two years of discussions. She noted that the ministry is working tirelessly to tackle the risk factors associated with childhood obesity by making school environments better. 
AGHS' Visual Arts Teacher and Project Coordinator, Sharon Joseph, gave an overview of the project in which she noted creating the mural provided the opportunity for a learning experience and created an atmosphere in which students could bond. She expressed the hope that the gesture will assist officials in raising awareness about the importance of practicing a healthy lifestyle. 
Art student, Justice Hughes, expressed the hope that the mural will stand the test of time and remind the public that obesity and diabetes are the dire consequences of an unhealthy lifestyle.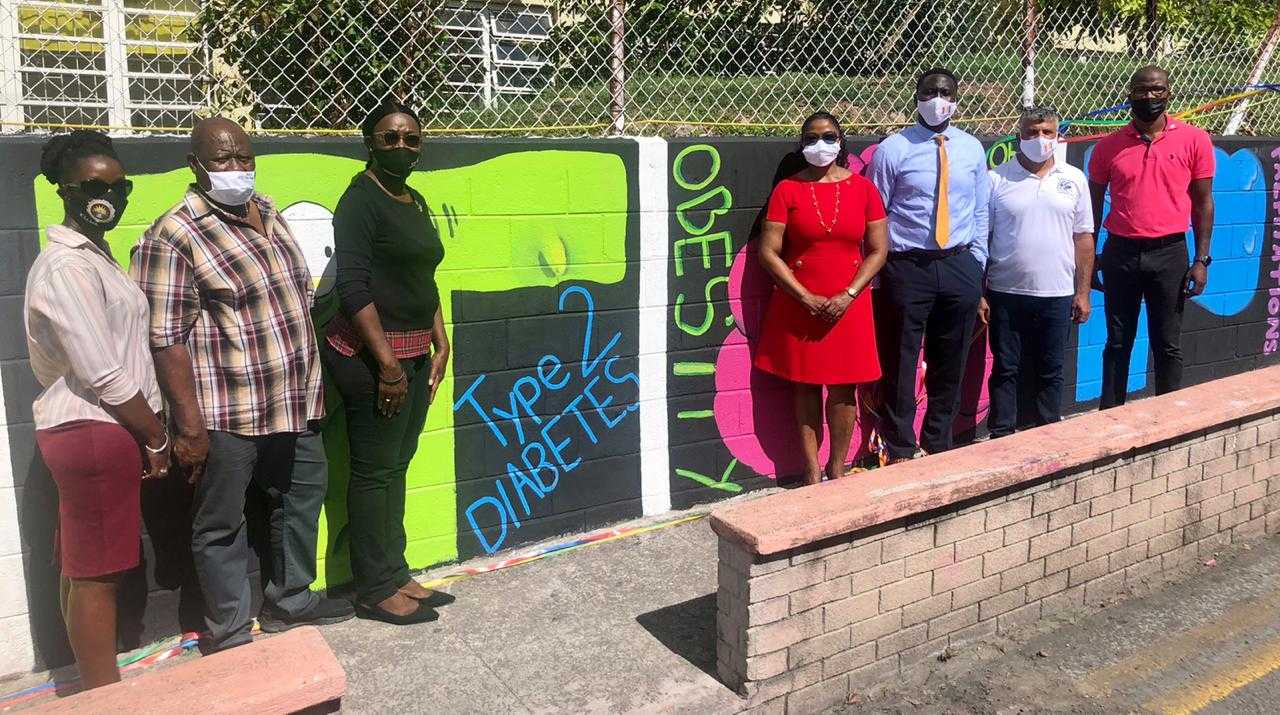 President of the Rotary Club, Kevin Silston, pointed out that the project, which was initially supported by the club's immediate Past President, Dr. Vanetta Rodgers, was postponed due to the COVID-19 pandemic. He added that because this Rotary Year  emphasised the issue of childhood obesity, the health mural provided an ideal mechanism through which public awareness could be raised.