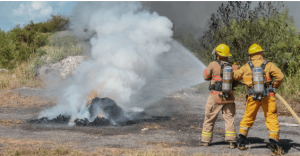 On Thursday, the country was alarmed by reports that they may have been an airplane  crash at the V. C. Bird International Airport. Social media was soon abuzz with rumors of a crash and photographs of a smoke filled area near the airport began to circulate online. It was soon revealed, however, that the  supposed crash was actually a simulation exercise that had been carried out by the Antigua and Barbuda Airport Authority (ABAA). The ABBA carried out the exercise in order to test the efficacy of the national response that would be activated in the event of an aircraft emergency.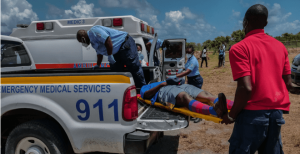 According to the ABAA, "The drill replicated an aircraft accident of a 737 aircraft caused by severe wind shear and a strong crosswind as the plane approached the V. C. Bird  International for landing shortly before mid-morning on Thursday. The airport was officially closed as a result and reopened some hours after for the  resumption of regular commercial operations." The ABAA explained that part of the drill utilized all of Antigua and Barbuda's emergency services, including the EMS, Fire Services, the Police, the Antigua and Barbuda Defence Force and other relevant agencies that fall under the National Emergency Operations Centre.
This call to action was signaled as an "activation" protocol. The authority continued, "The Airport's Emergency Centre was activated and provided overall management of the activity under the watchful eyes of the National Office of Disaster Services. Key agencies and the critical departments of the entire airline community were engaged as a measure of overall effectiveness in dealing with an incident of this magnitude."
The emergency drill was conducted as part of a requirement by the International Civil  Aviation Organization (ICAO). The requirement states that, " Contracting States must conduct a full scale emergency exercise at intervals not exceeding two years, and partial emergency exercises in the intervening year, to ensure that any deficiencies found during
the full scale aerodrome emergency exercise have been corrected."
Director of Safety and Security Avery Henry said he was satisfied with the outcome of the drill. "I am very pleased we were able to hold the exercise at this time since we are now able to assess our strengths and our weaknesses so that we can move immediately to make improvements in this critical area of our emergency operations." Henry also thanked the National Office of Disaster Services and its team led by Director Philmore Mullin for the support and guidance they provided in the execution of the exercise.