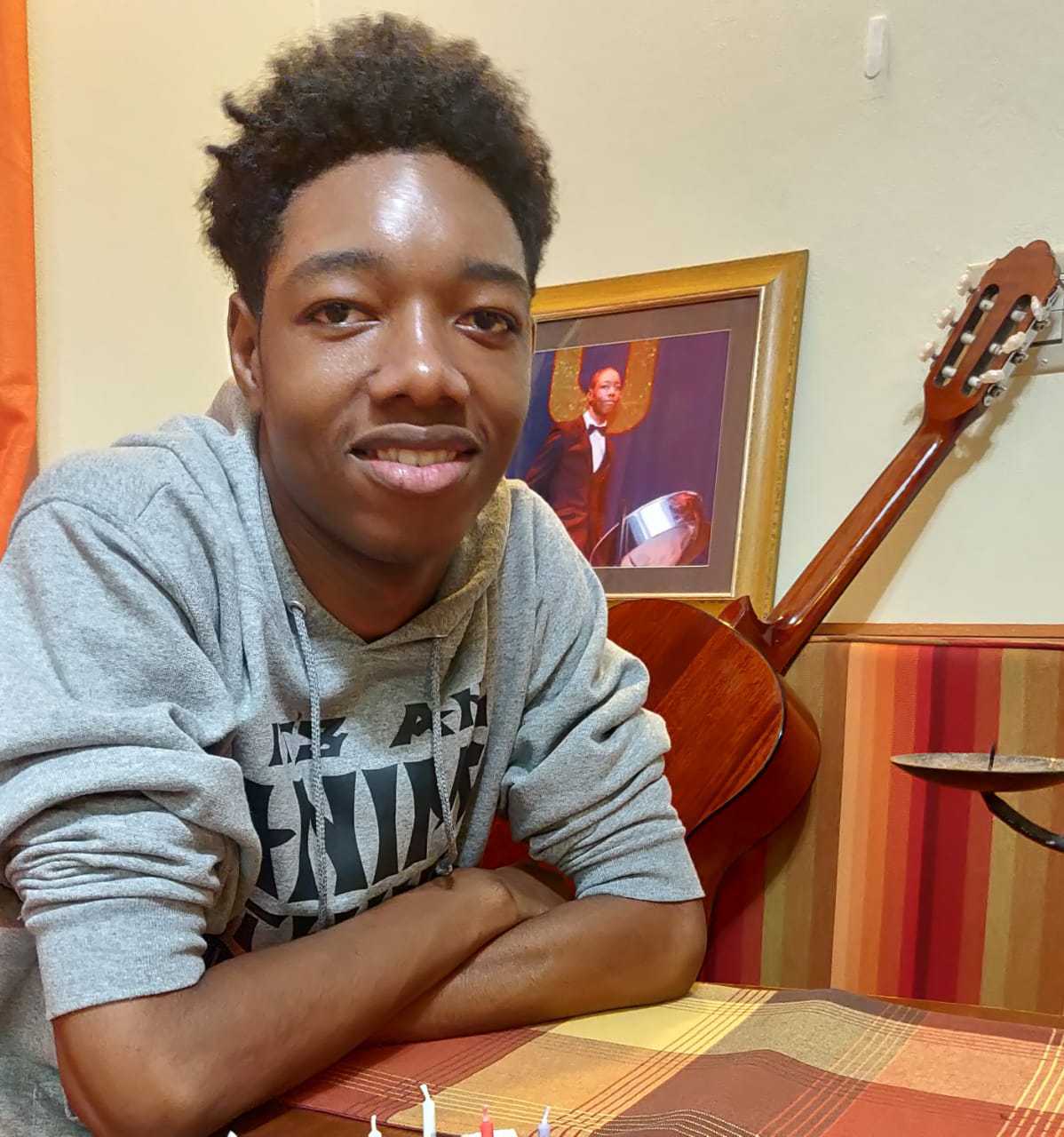 A&B musician in Commonwealth competition finals
Antigua and Barbuda is abuzz with excitement and a national outpouring of support for Jahfari Joseph-Hazelwood who is among eleven finalists in the Commonwealth Composition Challenge (CCC).
In a competition which attracted participation from hundreds of applicants, there are three awards at stake: the 2020 Commonwealth Composition Challenge, which will be decided by the panel of adjudicators; the Young Adjudicators Award; and the CICA Audience Award which will go the piece receiving the greatest number of online audience votes.
The CCC is organized annually by Commonwealth Resounds and serves to connect musical cultures and promote musical initiatives and partnerships in Commonwealth countries. It also aims to support and participate in cultural projects.
Jahfari Joseph- Hazelwood said he is extremely excited to be the only finalist from the Caribbean in the 2020 Commonwealth Resounds.
When Pointe Entertainment caught up with him, Jahfari said, "To be the only one from the Caribbean is definitely something I am very proud of. [I'm] still trying to wrap my head around it."
Jahfari has participated in previous Commonwealth Resound competitions. In 2019 he participated in the Antigua Barbuda Youth Symphony Orchestra's (ABYSO) summer composition workshop with the Commonwealth Resound and was recognised for his piece entitled 'Mori'.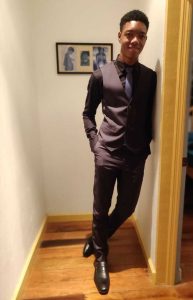 Music became a part of Jahfari's life very early on.  He began formal music training at four years old.
"The earliest memory I can recall of being involved in music is enjoying myself at steelband practice at La Chateau Dor Academy during the days when I first started there about thirteen or fourteen years ago," he reflected.
He is now preparing for the Grade 5 Classical Guitar Practical and the Grade 6 Music Theory Examinations with the Associated Board of the Royal Schools Music (ABRSM).
Jahfari is a member of the Golden Sticks Steel Pan Ensemble, the Holy Family Cathedral Steel Orchestra, the Hells Gate Steel Orchestra and the ABYSO Junior Trumpet Programme. He is a former member of the St. Joseph's Academy Rhythm Masters Steel Orchestra and was awarded the overall winner of the school's Fine Arts Competition in 2018. He was also a member of a team that represented Antigua and Barbuda in Japan in a steel pan cultural exchange programme.
He is currently pursuing a CAPE Associate Degree in Science at the St. Anthony's Advanced Level Department.
Pointe Entertainment encourages the public to lend active support to Jahfari's bid to win the CICA Audience Award.  Voting continues until Monday 26th October 6pm GMT (2 pm Eastern Caribbean Time) via the link: https://docs.google.com/forms/d/e/1FAIpQLSeABUg15FEHJ7Xm2pOzm6_es9fiimd9kxCSZp7h6AjjXXgMUA/viewform.
His entered composition can he heard at:  https://youtu.be/EbFggd_Lm40
About the Commonwealth Challenge 
The Commonwealth Challenge was launched in April to encourage young people to compose music that is relevant to the coronavirus pandemic in some way. Open to young people aged 11-18 throughout the Commonwealth, the competition received hundreds of entries.