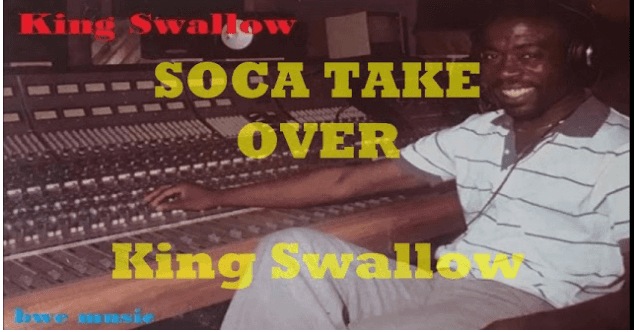 A Tribute to King Swallow: A fan's reflections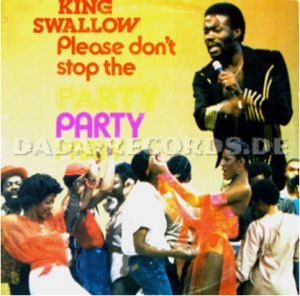 Growing up in the mid-1970s in Antigua & Barbuda you were either a Swallow (Sir Rupert Philo) or Short Shirt (Sir McLean Emmanuel) fan. When King Obstinate (Sir Paul Richards) re-entered the fray in the late 1970's, a third star sparkled. Carnival and the calypso art form were the domain of these heavyweight artistes and even their colleagues sang about their seemingly unbreakable dominance. Latumba, to his credit, would have given stern rivalry but just couldn't break down the 'Big Two or Three'. It is impossible to chronicle Swallow without referring to his tumultuous rivalry with Short Shirt, and later King Obstinate, the undefeated monarch, as the three giants of Antiguan calypso and soca locked horns on the stage during Carnival celebrations between 1970- 1985.
Carnival City, the world famous Antigua Recreation Grounds, was packed to the rafters from as early as 6 pm – two hours before the contest – on Calypso competition nights as the trio's electrifying performances lit the big stage. Busload, truck-load, car-load, on foot; the people came in droves. Nothing was left for the imagination as their presentations bordered on rivaling a Hollywood film production. Hailing from Willikies, a fishing village on Antigua's east coast leading to the popular Long Bay beach, Swallow, famous for his elaborate suits and capes and outrageous props on stage, was the darling of the 'country' fan base. Short Shirt, who originated from the Pointe, an inner-city community (some say the ghetto) that straddles the Deep Water Harbour, ruled the 'town'.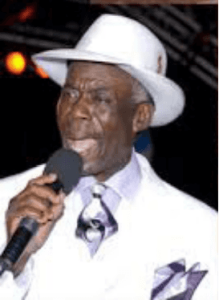 The 'country' versus 'town' debate was rife. It was good banter. When Obstinate, who brought the Grays Farm/ Green Bay (Grengren) posse, rejoined it was "three the hard way". They were as popular as the Beatles, as Elvis Presley who dominated Rock n Roll, as Michael Jackson the King of Pop, as Sparrow and Lord Kitchener who ruled calypso in Trinidad. Politically, in Antigua and Barbuda at that time, you were either a red, Sir V. C. Bird's ALP or a blue, Sir George Walter's PLM, supporter. Such was the polarisation of the nation that there was hardly any neutrality or 'third' calypsonian or party to back. If they had vied for political office, their popularity would have guaranteed them a seat in Parliament or leadership of the country. The Swallow-Short Shirt rivalry was so dominant that it also polarised radio announcers or DJs who were never afraid to let you know with whom their allegiance lie. Al Jackson, ZDK's morning man who Short Shirt branded as Swallow's "radio station pal to give him a helping hand", unapologetically supported the man from the east while the late C-Jacks (Carl Jackson), another ZDK 'jockey', jammed his Pointe man tunes.
Those were the days when you either listened to ZDK or ABS radio stations. There were no 'third' airwaves then in Antigua except, if you consider, Montserrat's Radio Antilles, which also beamed into our transistors or stereos. The record shows Swallow winning four monarchies and five road march titles, while Short Shirt ruled supreme with 15 calypso crowns and six 'roadies'. Had it not been for the mesmeric emergence and stellar domination of the Burning Flames, and later Red Hot Flames from 1985 to 2018, both Swallow and Short Shirt would have remained champions of the coveted J'ouvert prize. In my parents' household, my late father, Alfred 'Colo' James, supported Short Shirt while my mom, Tessie 'Aunt Tess' James, was a Swallow diehard. I gravitated fondly towards Swallow maybe because I always fancied rating the so-called 'underdog' as Short Shirt enjoyed seemingly unbeatable domination.
At age six I wouldn't have experienced Swallow's first calypso crown in 1973 when he won with his hard-hitting social commentary 'March For Freedom', a political rebuke of the policies of the then-Progressive Labour Movement which he viewed as anti the fledgling Black Power movement which was mushrooming across the Caribbean, Antigua being no exception. As he sang the chorus, "Freedom, We go march in peace! We don't 'fraid no police! You could tell Halstead, I say go to hell! Freedom for our Black brothers up in Africa!" His up-tempo 'Push Yah, Push Dey' not only helped to spur him to his maiden monarchy, but it also earned him his second successive road march title having won it previously in 1972 with 'Pow Pow'.
Having surrendered the monarchy to Short Shirt for the next three consecutive years, 1974-76, Swallow stormed back with a vengeance to restore himself to the perch over the next two years. As if to herald his second coming at the cusp of soca's emergence, a new genre of the calypso beat that still resonates today, Swallow's 1977 album 'De Inner Man' and hit track 'Man To Man' set him apart from his contemporaries, 'One Hope One Love One Destiny' and 'Jam Session' spurred him to regain the crown.
It was raucous celebrations for my mother and me when the results were announced on the radio, not like today when you are crowned on stage, and by the time I could have ridden my bike from Bassa (Mack Alley) to Osbourne in All Saints to gloat to my late uncle, Paget who was also known as Sabu, he had already conceded that Short Shirt was beaten. Swallow ensured he was no one year wonder as he retained the monarchy with what many consider his greatest piece, 'Dawn of A New Day', a social commentary whose lyrics are still relevant:
"Only when we start to see eye to eye We'll move to higher heights by and by Only when we stop all this back-biting We'll have a true country progressing When we work together through that stormy weather When we file our motion into one direction. We'll definitely be opening up our eyes to see That dawn, beautiful dawn, of a new day. and 'Jump Up Time', in his trademark, up-tempo ready for-road style. Jump Up, like if you mad Jump Up, it's Carnival." 1979 was another seismic year for Swallow who was flying high, literally and figuratively, as his LP (a long-playing record) heralded him into the soca kingdom with mega-hit, 'Don't Stop the Party', a tune which, notwithstanding its sweet melody, he didn't perform in the competition because of the soca beat. It also launched Swallow firmly into the burgeoning New York market and his baptism into the jealously guarded Trinidad domain through Charlie's Record label. In 1981, 'Subway Jam' took Labour Day celebration on Eastern Parkway in Brooklyn by storm transforming New York's famed transit network like J'ouvert in Antigua, Trinidad and the rest of the Caribbean. I remember my aunt, Tesha Carr, who had migrated to NY in the 1970s, among legions of Antiguans clamouring for Swallow's records whenever they were released.
My mom would remind everyone that his song 'Sexy Tessie' was made for her sister. Move forward to 1983 when Swallow, Short Shirt and Obstinate squared up for the Titanic clash. Most, except the judges, who flocked the ARG were convinced that Swallow's 'Party In Space,' an apt portrayal of the superpowers' machinations in the early 1980s as then US president, Ronald Reagan, Russia's leader, Yuri Andropov, and Cuba's liberator, Fidel Castro, took time off from their "tension" to attend metaphoric 'party' to settle their differences, was the clear winner. Obsti's 'Children Melee' and 'True Heroes' won the judges' nod, but Swallow's compensation was the road march title, a feat he repeated with 'Satan Coming Down', his last, as Burning Flames prevented a three-peat with 'Stylie Tight' in 1985 despite the popularity of 'Town Mash Down' which helped earned Swallow's fifth and last monarchy. How that hit and 'Rude Boy Bacchanal' didn't win the road title is a testament to the Flames' dominance.
From there Swallow went on a regional and international crusade producing songs for both markets, especially Trinidad, where hits like 'Benwood Dick', 'Borokeete', 'Calaloo', 'fire In De Back Seat', 'Trinidad the Godfather', 'Pepper Sauce', 'Steam' and 'Soca Kingdom' are still cherished today. His tunes transcended the traditional Afro-Caribbean markets and the diaspora and were favourites in European markets such as Germany and even Asia. My friend, Ercil 'Bedi' Hurst, told me he danced fondly to Swallow's songs during his attendance at the Atlanta Olympic Games in 1996. Swallow was never afraid to praise or criticize the powers-that-be in any sphere with his lyrics.
He immortalized Sir Vivian Richards and Sir Andy Roberts in 1975 on their elevation to West Indies cricket team selection singing: "Born with the cricket blood in your vein, Vivi Richards, the master" and "Bowling them fruity (Andy), bowl down de Englishman." He paid homage to National Hero, Sir VC Bird, on his '50 Years' in politics and government in 1993. He described the Father of the Nation as "a great champion" who "… came to conquer". Sir Curtly Ambrose, who rated Swallow from childhood and wished to back him up on bass after retiring from his illustrious cricket career, would reminisce on their impromptu performances as 'Ambi' mimicked Swallow's patent stage movements. Swallow would take on the then Coordinator of the Carnival of the Development Committee for her perceived bias against calypso and the tent: "If you want to know about Carnival, Mr. Frank Go down and check Nova Scotia Bank Swallow, she wicked and bad, and worse than Lucifer.» Swallow's Pepperpot, dubbed the University of Calypso, would have spawned the careers of many Antiguan artistes and provided wily entertainment for its patrons. The late Boldface, the undisputed King of Pepperpot, King Progress, Destroyer Sr., Young Destroyer, Solo, Smarty Sr. and Jr., Queens Althea, Ivena, & GB, among others, would have developed from the tent. He reciprocated for his acceptance in the tents in Trinidad by welcoming his regional counterpart to the 'Pot'.
Sir Rupert, as he was lovingly referred to in his latter years (Trinis reverenced Rupert long before), had a philanthropic heart as he gave back to society in no small measure with his complimentary appearances at public and private events home and abroad. He collaborated with artists and groups evidenced by his remix of 'Party in Space' with the late Tyrone 'Edimelo' Thomas, who preceded Swallow in April, Davidson 'King Bankers' Benjamin with 'Higher'; and Leon 'Kuma' Rodney's Roots Steelband live in concert. Swallow was fittingly knighted in 2013 by the Antigua and Barbuda government, an honour he carried with distinction, for his exemplary contribution and devotion to the calypso and soca artforms. A writer, composer, arranger, a former teacher and LIAT employee, Sir Rupert mentored many, advised scores, fathered several and counselled countless. To his children, family, friends, fans, the Willikies community, wider Antigua and Barbuda community, Trinidad and New York, we have lost a true maestro, an icon, a legend and a national treasure. Thank You for lending him to us. "Willie, Tell Charlie Come! Bring Lackhurst. Ah Work Me Ah Work!" His earthly work may be over, but his heavenly role has just begun. Sir Rupert, Rest In Peace!